Actor and rapper Riz Ahmed has warned that the failure to represent young diversity in popular culture is alienating young people and, in some cases, driving young Muslims towards extremism and Isis.
The 34-year-old star, known for his roles in Rogue One: A Star Wars Story and Four Lions, in which he played a terrorist, said that the narrow cultural focus in the media, particularly in TV, led some from minority backgrounds to "switch off and retreat to fringe narratives, to bubbles online and sometimes even off to Syria".
Speaking at Channel 4's annual diversity lecture at the Houses of Parliament on Thursday (2 March), Ahmed also pinpointed the rise in racial and religious hate crime post-Brexit as indicative of the urgent need to take action — using the arts to create an inclusive a counternarrative.
"If we fail to represent, we are in danger of losing people to extremism," he said.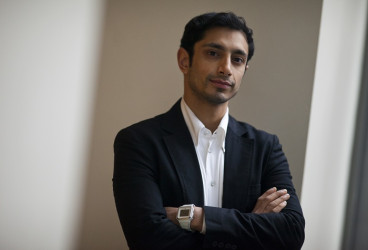 "In the mind of the Isis recruit, he's the next James Bond, right? Have you seen some of those Isis propaganda videos, they are cut like action movies. Where is the counternarrative? Where are we telling these kids they can be heroes in our stories, that they valued?"
Lamenting the lack of opportunities in Britain compared to the US, the Pakistani-British performer claimed British TV still views diversity as "an added extra", rather than a necessity of programming:
"People are looking for the message that they belong, that they are part of something, that they are seen and heard and that despite, or perhaps because of, their experience, they are valued. They want to feel represented. In that task, we have failed."
"If we don't step up and tell a representative story… we are going to start losing British teenagers to the story that the next chapter in their lives is written with Isis in Syria," he added. "We are going to see the murder of more MPs like Jo Cox because we've been mis-sold a story that is so narrow about who we are and who we should be."
Ahmed, who alongside producing politically astute rap mixtapes, has found recent roles in HBO drama The Night Of and Netflix mystery drama The AO, also went revealed how the whitewashed landscape affected him growing up.
He remembered how when actors such as Sanjeev Bhaskar made rare appearances on TV "all of sudden I'd hear my mum shout 'ASIAN' and I'd run downstairs just to watch… I really want you to understand how much that meant to someone who doesn't see themselves reflected back in culture. It's a message that you matter".
The solution, he suggested, lay in the government taking further measures to enforce representation within the industry, in order to stop the cycle of top jobs going to white men.
BBC director general Tony Hall admitted in a speech, also delivered on Thursday, that the TV industry was "too often the source of social exclusion".