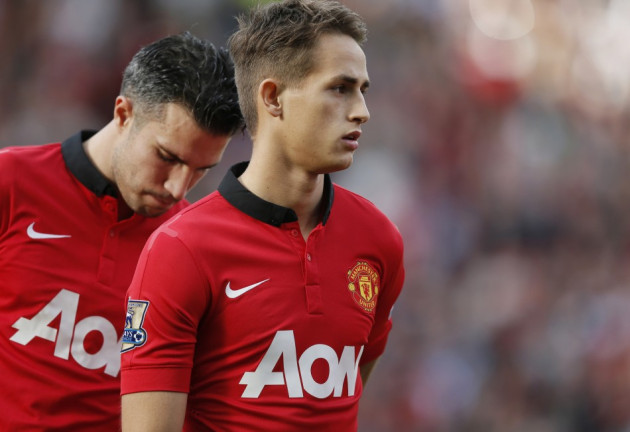 Manchester United assistant manager Steve Round says the club's backroom staff believe Adnan Januzaj could become a long-term replacement for Robin van Persie in the Old Trafford attack.
After being handed his professional debut by new manager David Moyes in the Community Shield Januzaj has flourished in a United first team which has struggled in the early weeks of the season, losing three of their first nine league games.
Despite being just 18 Januzaj has already proved his capacity as a match winner for United, scoring twice on his first start to help defeat Sunderland.
His striking instinct didn't go unnoticed while playing in last season's Under-21 Premier League, which United won after defeating Tottenham Hotspur in the final, with Januzaj leading the attack throughout.
And Round says that according to reserve team coach Warren Joyce, Januzaj - who has occupied a wide role during cameo appearances this season - could be a long-term option to eventually replace Van Persie as the leader of the United attack.
"Adnan has gone from strength to strength," said Round after the 4-0 win over Norwich City. "We see him as a no.7, 10 or 11. He can play any of those three.
And if you ask our reserves coach [Warren Joyce], who had him last season, he'd say he felt his best position was no.9. He played there for the reserves. So any of the top four positions he is capable of playing in.
"For a young player like Adnan, we're trying to give him as much experience as we possibly can and develop him in numerous different positions and give him different ideas and thoughts about the way he should be playing."
Van Persie, 30, who finished as the Premier League's top scorer last season, has already hailed Januzaj as one of the best young players he has seen in his playing career.
"He's a great player and I'm a great fan of his," said Van Persie. "I thought earlier in pre-season that he has something special.
"Over the years I've seen so many young players and I can honestly say that of all the young players I've seen he is right up there in the top one or two."
He added: "He's a special player. He will give Manchester United a great bunch of goals and great games."