A man from Kosovo with a striking resemblance to Adolf Hitler claims that he is the reincarnation of the former German dictator.
Emin Djinovci believes that he was the Nazi leader in his previous life and charges £60 ($95) for each tourist to take a picture with him, Scallywag and Vagabond reported.
Djinovci earns a living as a Hitler look-a-like and to complete his image has dyed his hair black and brushed it over one side.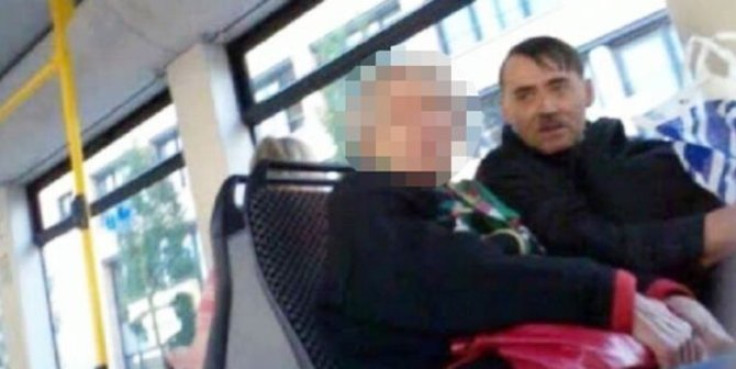 A resident of the town of Mitrovica, Djinovci is proud of his looks as he shows off his toothbrush moustache, a signature style of the infamous German leader who ordered the deaths of millions of Jews during the Holocaust.
"I am proud of my likeness to the Fuhrer because, like him, I fought against the Serbs – my enemies," the 49-year-old told Serbia Report.
"It is easy. I find myself in Hitler's character because he fought against my enemy. Enemy of my enemy is my friend. Yes, Serbs are my enemies."
According to the website Djinovci, who carries a copy of Mein Kampf with him, has five daughters whom he calls "Hitler's children".
Djinovci originates from Germany, but shifted to Kosovo in 1998 during the conflict.
The news has gone viral on social media. Below are some Twitter reactions.
"@Reeekoe: "@Kiko_Reborn: @Reeekoe u look like Lil Hitler. ...." HE looks like me " well true. ..its bad ooo...The resemblance

— Broken P (@Kiko_Reborn) December 25, 2014
Adolf Hitler Reincarnated? Look-Alike Believes He Is The Fuhrer Reborn - http://t.co/r1r8vap2bc #hitler #Nazi — Inquisitr News (@theinquisitr) December 26, 2014
@jabapo411 i was hitler in a past life. hitler was reborn into a crazy fangirl.

— Danie (@daniexao) December 23, 2014
@LesliFrye Is Hitler reborn — Sir Devon (@Sir_GMX) December 27, 2014
1/2 Adolf Hitler Reincarnated? Look-Alike Believes He Is #TheFuhrerReborn A man from Kosovo believes he is the reincarnation of Adolf Hitler

— Malik Saad Mehmood (@kooriamalik) December 27, 2014
Ah, drug shipments arrived! RT @InSerbiaNetwork: Kosovo Albanian believes he is reincarnation of Hitler http://t.co/pOd4eB3TYx — the eye (@ShannonPoe) December 24, 2014
Jingle Bells: the worst christmas carol ever or the musical reincarnation of Adolf Hitler? Discuss.

— Chris Withers (@Chris_Withers) December 23, 2014
You are a reincarnation of Adolf Hitler and you are not funny — eve (@evewalkerrx) November 19, 2014