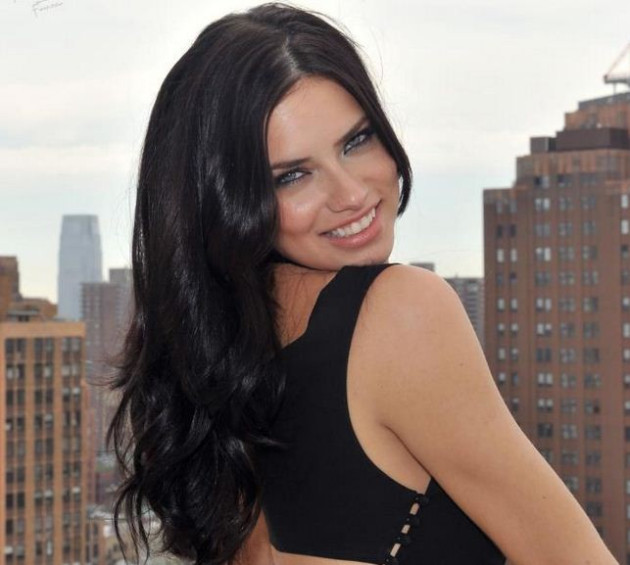 Victoria's Secret model Adriana Lima has given birth to her second child, a girl named Sienna.
The Brazilian beauty welcomed the baby with her husband, former NBA player Marko Jaric, in New York City.
"Marko and I are overjoyed to welcome Sienna into our family, and Valentina is looking forward to becoming a big sister," Lima tweeted.
A representative for the model told US Weekly that both mother and child are doing well and the baby weighed in at approximately 7 pounds. The couple already have three-year-old Valentina, who was apparently the most excited of all the family about the new arrival.
"The entire family is very excited, especially Valentina. She keeps blowing kisses to my belly and saying, 'Kisses for the baby'," Lima was quoted as saying in an earlier interview with People magazine.
Lima met Jaric at a party in Los Angeles in 2006 and admitted she wanted to settle down with him and have children. The duo found they were expecting their first child after their wedding on Valentine's Day in 2009.
"I knew he was the one and I could see myself married to him and with a big family," she told the magazine.
And for the 31-year-old, modeling for Victoria's Secret comes a distant second to the joy she experiences as a mother.
"The best job in the world for me is being a mom," she told People, "I never thought I could love so much. I always thought, does unconditional love exist? Now I know it does because I feel it."
The couple announced their second pregnancy, in March with Lima expressing her cravings during the period.
"It's very strange because I normally don't like beer. Now I want some, but I cannot drink it," Lima said, "I've been craving crispy duck. All of a sudden, I cannot get enough of it!"
Lima had earlier expressed her happiness in being a mother and learning new things from her toddler.
"Every day I discover something about her," she excitedly told US Weekly. "Every single day is a pleasure to see her. I'm always rushing home! I never rushed to go back in my life! It's the best."