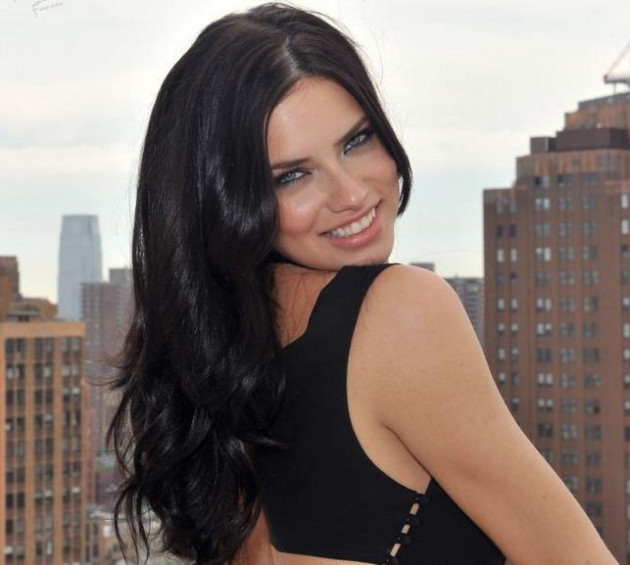 Brazilian model Adriana Lima reportedly feels like the grandmother of Victoria's Secret models.
The 32-year-old, who is married to former NBA player Marco Jarić, is the brand's longest-serving Angel, having done a total of 13 fashion shows.
"I'm definitely the grandma," she joked to British Vogue. "I first walked in the show in 2000, but I was working with the brand even before that, actually. My first show, Stephanie Seymour and Karen Mulder were in it, too - and it is amazing to have done the show for so long… I love the new girls, though. Cara is so cool. I love the girls that they choose, they are always super nice, really excited. It's just the most fun job."
In 2012, Lima shocked fashion observers by walking the runway for a Victoria's Secret fashion show only two months after giving birth to her youngest child.
Lima revealed that she does not spend much time shopping.
"I never try anything on, actually," she said. "After so long wearing so many different styles, I can look at something and know if it will suit me; even sunglasses. It's great - I just say, I don't need to try them, I'll take these! It's the same with Victoria's Secret, the designers know what we all like to wear - the colours and shapes we like - and they really listen to us."
Lima is planning to spend Christmas with Jarić and their daughters Valentina, four, and 15-month-old Sienna.
"She's [Valentina] a bit afraid of Santa," Lima said. "But she is definitely excited about the presents! We're having to work hard to stop her opening them all before the day. She loves the tree, too, so it will just be a big family day. And turkey is traditional in Brazil, so that's what we'll have."