A 20-year-old Afhan woman's nose was cut off with a pocket knife in a vicious attack by her husband because she disagreed with his plans to marry a child bride. Reza Gul's husband, Mohammed Khan, attacked her after she protested his plans to marry a young niece, reportedly aged between six and seven, the New York Times reported.
She told AFP he tied her up and cut off her nose in an act of torture. "My husband (Mohammad Khan) tied up my hands and cut off my nose," she said. "He tortured me a lot," she added.
Gul's case has highlighted the violent abuse Afghan women can face from their husbands as well as the widespread practise of child marriage, which the UN has said is endemic in the country.
"Such a brutal and barbaric act should be strongly condemned," Kabul-based women's rights activist Alema told AFP. "Such incidents would not happen if the government judicial system severely punished attacks on women," she added.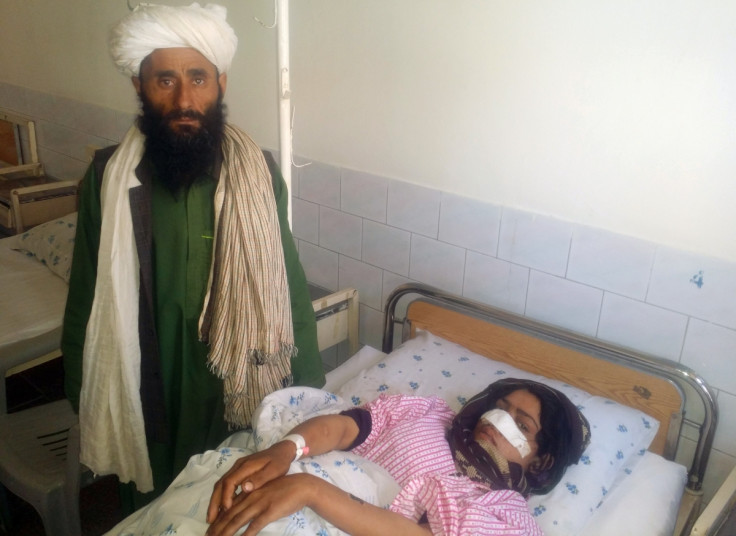 Gul was herself married off as a teenager in a now Taliban-controlled district of the Ghormach north-western province of Faryab. Kahn was arrested by the ultra-conservative militant group for the attack. The abuse against Gul was constant throughout the six years of her marriage and she faced attacks from the whole family. She now needs specialist medical treatment not available in Afghanistan to have her nose reattached. She is awaiting permissions to travel to Turkey for the surgery.
The practise of mutilating women in Afghanistan in retribution for perceived transgressions was highlighted by a 2010 Time Magazine cover featuring 18-year-old Aesha Mohammadzai, who had also had her nose cut off. Despite the efforts of charities and NGOs in Aghanistan as well as the government itself, brutal domestic violence continues. In Faryab, where Gul was attacked, violence has risen by at least 30% in the past year.