African slaves 'mutilated and cooked like kebabs' by Libya gangs
KEY POINTS
Slave markets have sprung up in Libya following the fall of Muammar Gaddafi.
Sub-Saharan African migrants heading for Europe are captured by gangs and exploited.
A former member of the Nigerian government has claimed his countrymen are being "captured, mutilated and cooked like kebabs" by slave traders in Libya.
Ex-culture minister Femi Fani-Kayode lamented the plight of sub-Saharan Africans who arrive on the Mediterranean coast dreaming of a new life in Europe only to be forced into slavery.
In April, the International Organisation for Migration (IOM) warned migrants were being sold at public slave markets in the country.
It said at least 20,000 migrants are held by criminal gangs in detention centres in Libya.
Cambridge educated Fani-Kayode said that three quarters of the people detained by criminal gangs in the region had come from southern Nigeria.
He wrote: "75% of those sold into slavery in Libya who have their organs harvested, bodies mutilated and who are roasted like suya [an African kebab] are from southern Nigeria.
"Roasted alive! This is what Libyans do to sub-saharan Africans who are looking for a transit point to Europe. They sell them into slavery and either murder, mutilate, torture or work them to death."
The lawyer also criticised Nigerian president Muhammadu Buhari for not doing enough to protect the victims, claiming that this was due to a tribal bias: "They are not Fulani herdsmen," he wrote.
Fani-Kayode also bemoaned the fact that Libyan dictator Muammar Gaddafi was overthrown, creating a power vacuum that has allowed organised criminals to thrive in contemporary Libya
"The greatest calamity that befell Africa in the last 20 years was the murder of Muammar Gaddafi in Libya," he said. "The second was the coming to power of Muhammadu Buhari in Nigeria."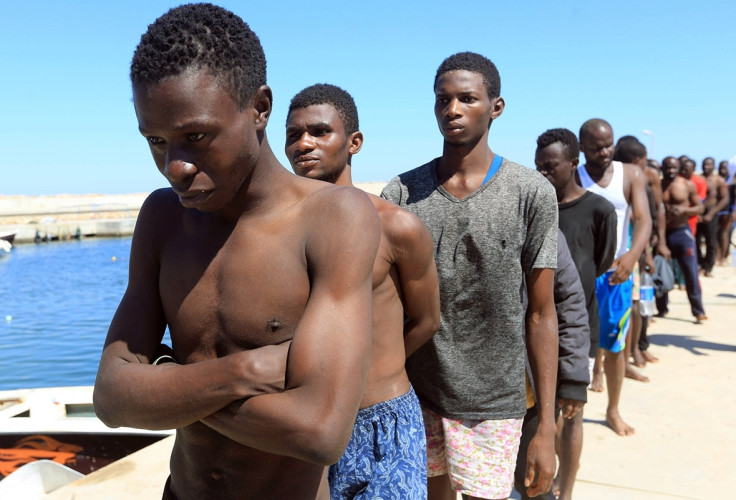 An undercover operation recently revealed that men were being sold at slave markets for as little as £300 ($400).
According to CNN, slave sales are conducted on the outskirts of the nation's capital Tripoli, where auctions take place for various types of manual labourers. One video shows the sale of "big strong boys for farm work".
An auctioneer was heard asking a crowd: "Does anybody need a digger? This is a digger, a big, strong man, he'll dig."