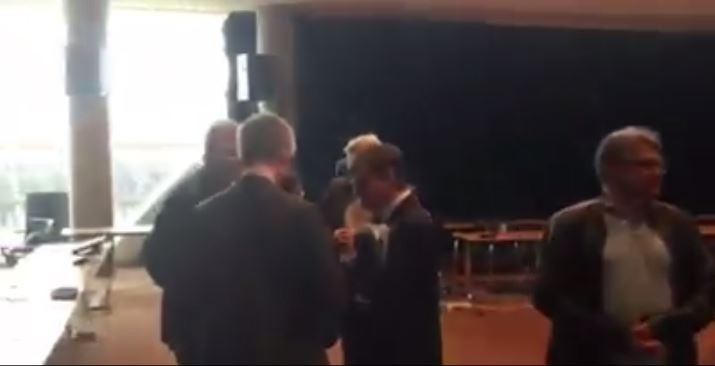 A new video showing the reaction of Air France's managers to an employee's tearful rant has emerged in France. It shows the period before activists targeted those very same set of managers in a now infamous attack.
The video was uploaded a few hours after union activists protesting against proposed redundancies at Air France stormed the airline's headquarters during a meeting about the job cuts, and attacked two managers, ripping their shirts off their bodies on 5 October.
Xavier Broseta, the airline's human resources manager, and Pierre Plissonnier, vice-president of the Air France hub at Orly airport, fled, one bare-chested and the other with his shirt and suit jacket shredded.
'We have worked for nothing for four years'
The video, posted on the same day on Facebook by an Air France employee, who works at the Business Class Lounge of Paris Charles De Gaulle airport, shows the reaction of the firm's managers to an angry employee, as they chat in the negotiations room of the airline's Central Works Council.
The young woman is seen on the verge of tears, telling them: "You have asked us to do efforts − and we have. For four years our salaries have not evolved, four years that we have worked for nothing."
The video then goes on to show the reaction of the managers, who are still speaking between themselves, without looking at their employee.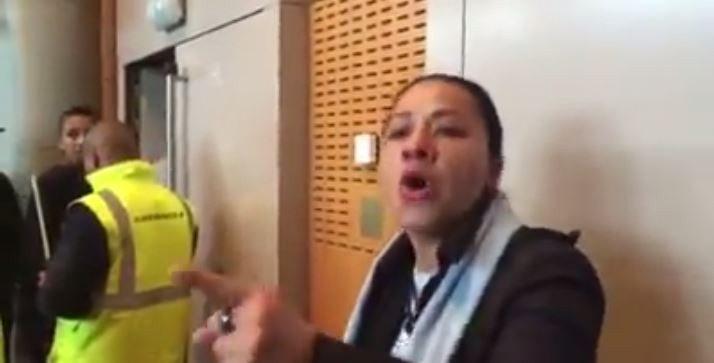 No proper dialogue
Another woman, whose face is not seen in the 3 minute 30-second clip, gets closer to the group of suited men before telling them: "How polite. Could we have the right to talk, or to have a dialogue (with you)?"
As the managers, who look uncomfortable after the altercation, move away, one of them is heard saying: "We don't have the powers to do so."
The first woman continues: "Continue with your condescending ways, sir. I'm on 1,800 euros. Is that what's ruining France?"
A second woman is heard adding: "We have not come to have a conflict but just to have a coherent dialogue. That's all we're asking, sir."
The airline managers, sipping on coffee, are then showed trying to avoid the unnerved women and other employees in the room, and looking for a place to sit.
Air France confirmed in the meeting that it planned to cut 2,900 jobs by 2017 and shed 14 aircraft from its long-haul fleet, two union sources said. The cuts include 1,700 ground staff, 900 cabin crew and 300 pilots.