AirAsia crash: Faulty rudder and pilot response caused flight QZ8501 to crash into the Java Sea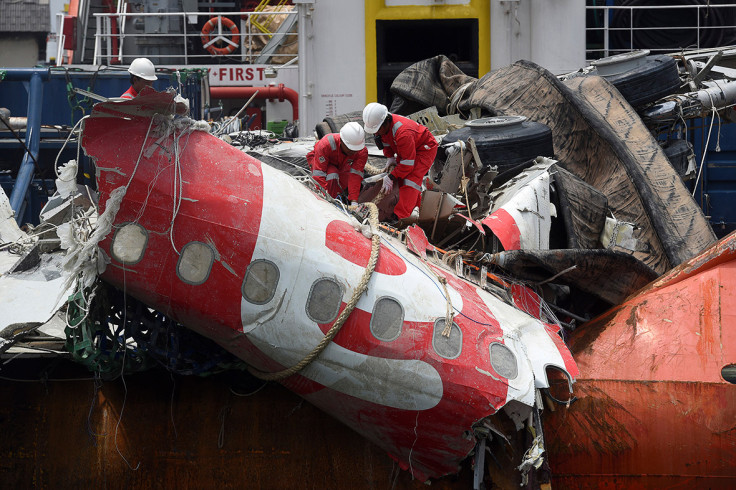 Investigations into the crash of AirAsia flight QZ8501 into the Java Sea, which killed 162 people, have shown a faulty rudder and the pilot's response to the damaged part caused the plane to stall.
The Indonesian Transportation and Safety Committee announced analysis of AirAsia's data recorder, showing the aircraft had problems with its rudder control system as the Airbus faltered in the first 40 minutes of its flight from Surabaya to Singapore.
As pilots attempted to respond to the control system problem, the plane stalled and then crashed into the sea on 28 December 2014, PA reported.
Records held by the airline carrier show the plane had exhibited problems with its rudder 23 times in the 12 months leading up to the crash. Investigators added that they had received no distress signal during the crash and weather conditions did not play a factor.
The plane was travelling at 32,000ft (9,753m) and had asked to fly at 38,000ft to avoid bad weather. Contact was lost a few minutes after permission to climb to 34,000ft was granted.
In March, Indonesian search and rescue teams called off the recovery operations looking for victims of the AirAsia flight. The bodies of 56 people have not been recovered.
© Copyright IBTimes 2023. All rights reserved.