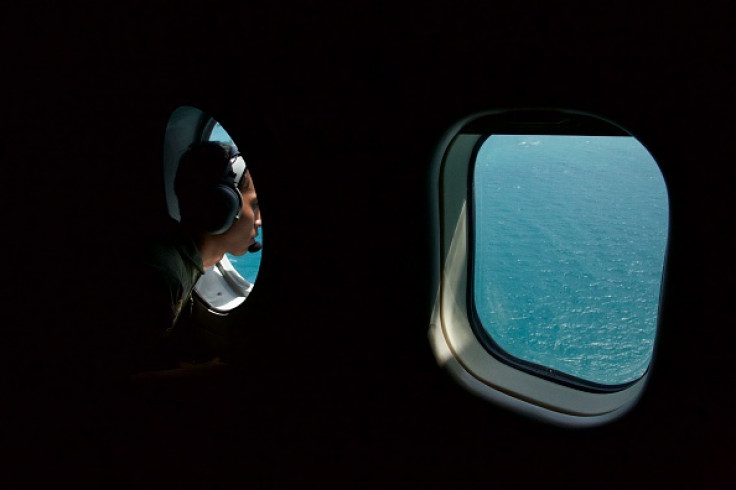 The search pilot who first spotted debris from the AirAsia flight QZ8501 has revealed that he saw three of the recovered bodies holding hands.
"There are seven to eight people. Three [of them] hold hands," Lieutenant Airman Tri Wobowo told the Indonesian national newspaper Kompas.
Wobowo was a co-pilot on the C130 Hercules aircraft that first spotted various parts of the QZ8501 flight aircraft floating off the coast of Borneo on Tuesday (30 December).
The pilot recalled seeing bodies, luggage, buoys and several aircraft parts, painted with the red, white and black colours of the AirAsia logo, reported The Independent.
AirAsia flight QZ8501 disappeared on Sunday (28 December) while en route to Singapore from Surabaya, Indonesia.
An estimated 162 passengers were on board flight QZ8501, including one Briton, identified as Choi Chi Man, according to Channel News Asia. Man was believed to be travelling with his two-year-old daughter, Zoe.
Both the Indonesian and AirAsia authorities have confirmed that the bodies and debris found in the Java Sea off Borneo are from the missing flight QZ8501.
A statement on AirAsia's Facebook page read: "AirAsia Indonesia regrets to inform that the National Search and Rescue Agency Republic of Indonesia (BASARNAS) today confirmed that the debris found earlier today is indeed from QZ8501, the flight that had lost contact with air traffic control on the morning of 28th."
So far, 40 bodies have been recovered from the sea, and cause of the crash still remains unknown.
Lead pilot Captain Iriyanto had requested an increase in altitude to "avoid clouds" before all communication was lost with the aircraft, according to the Indonesian transport ministry.