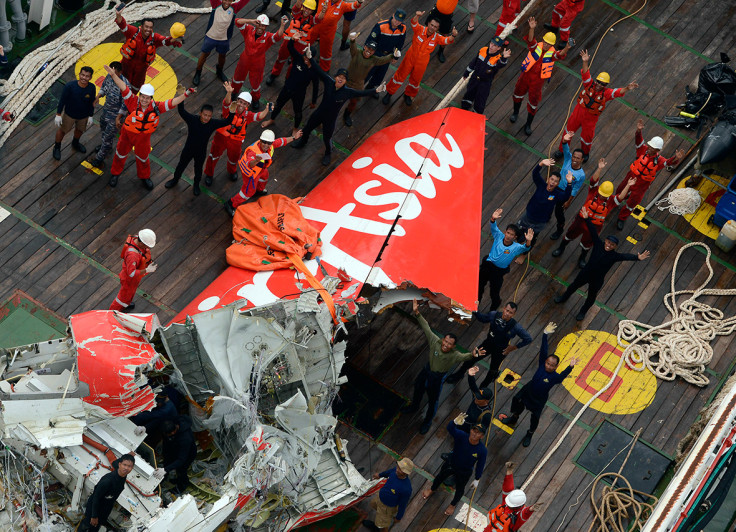 Indonesia's National Search and Rescue Agency has recovered six more bodies from the sea floor near the main section of the AirAsia flight 8501 which crashed into the Java Sea at the end of December.
The bodies were found among the debris strapped to their seats. It brings the number of bodies found so far to 59.
"We have found six bodies, four of whom were females and two males, all adults," S.B. Supriyadi, a search official told AFP.
Divers have still not been able to reach the main fuselage of the plane due to strong underwater currents and rough sea conditions.
The plane's flight recorders were found last week and have been partly transcribed, allowing investigators to rule out foul play as a factor behind the plane's crash.
It is believed the pilot ascended too fast for a commercial aircraft when it crashed into the sea. It was travelling at a speed of 6,000ft (1,828m) per minute.