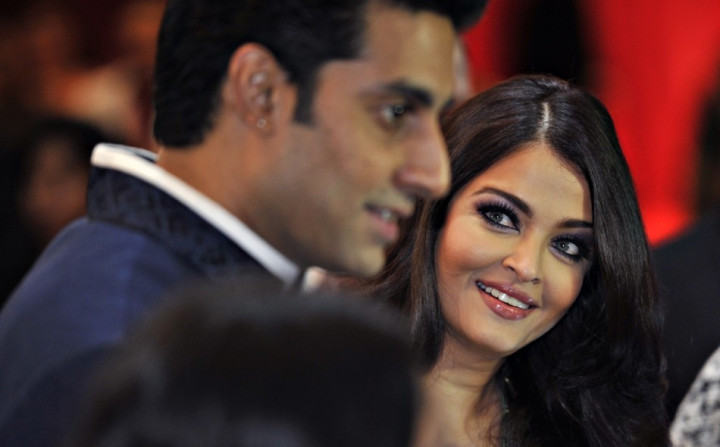 Aishwarya Rai and Abhishek Bachchan are one of the most glamorous and powerful couple in the Indian cinema industry.
Speaking to Niranjan Iyengar on Look Who's Talking With Niranjan, the 38-year-old actor talked about the love of his life.
"Aishwarya is my anchor. She is my buddy, my closest friend. I can discuss anything with her. Our relationship is not based on her being Aishwarya Rai or me coming from an illustrious family. It is just about two people falling in love which has organically grown. We started during Guru. It was meant to be," he said.
Abhishek and the 40-year-old former Miss World, who tied the knot in 2007, have a daughter named Aaradhya, born in November 2011.
"The first time I met Aishwarya was in August 1997. I was on a recce for my father's film Mrityudata in Switzerland and she was shooting her first film, Aur Pyar Ho. I remember one evening Bobby [Deol, her co-star] invited me to his hotel for dinner and Aishwarya was there. That was the first time I actually met her," Abhishek previously told an Indian magazine.
"If you ask her, she will tell you the same thing - that the minute we came together, we both knew that this was something for keeps. So, there wasn't just this 'one' defining moment, it always felt perfect," the actor explained.