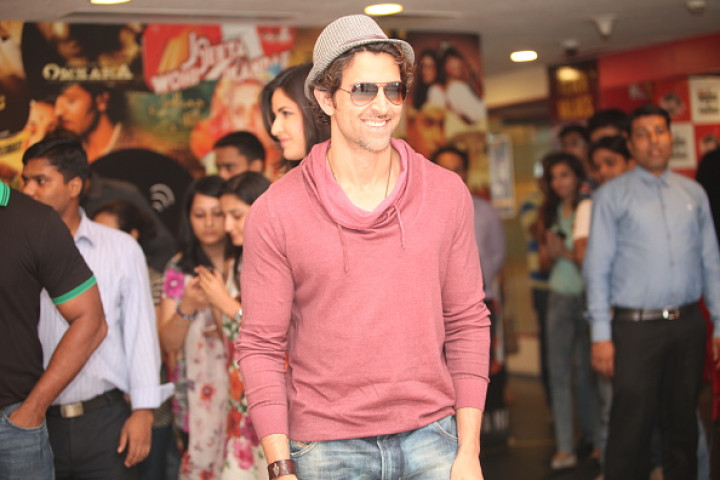 Hrithik Roshan admitted that Aishwarya Rai Bachchan, Priyanka Chopra and his Bang Bang co-star Katrina Kaif are his favourite co-stars.
During an interview with Times of India, the 40-year-old talked about his on-screen chemistry with the gorgeous beauties.
Roshan and the former Miss World have worked jointly in three movies - Guzaarish, Jodhaa Akbar, Dhoom 2, while he worked with Chopra in Krrish, Krrish 3 and Agneepath.
"I have had a great on-screen pairing with Katrina, Aishwarya and Priyanka. With Aishwarya, the give-and-take we would achieve was incredible. The way she has built her craft is very similar to my craft. The tools she uses to make things are similar to what I use. At times, she will look at me and I would feel shit that she knows my secret and knows why I am doing this. That is going to make me look better as she does the same thing and I would feel like I was caught. Her focus matched my focus beautifully.
"Priyanka is just so easy to work with. She is very strong which is why, she can take bullshit and still smile. I have had instances when I have been inspired by her," he said.
Roshan went on to praise Kaif, who paired with him in Zindagi Na Milegi Dobara.
"She amazes me because of her accomplishment, given that she didn't even know the language. To learn a new language and conquer a new domain in a language that you don't speak, I think, is incredible. She is very hardworking and works like a man. She is a worker. She is a go-getter and has that drive and passion and will work those late hours and will do whatever it takes to accomplish what she wants. Also, she is feminine energy, which is just beautiful," he said.