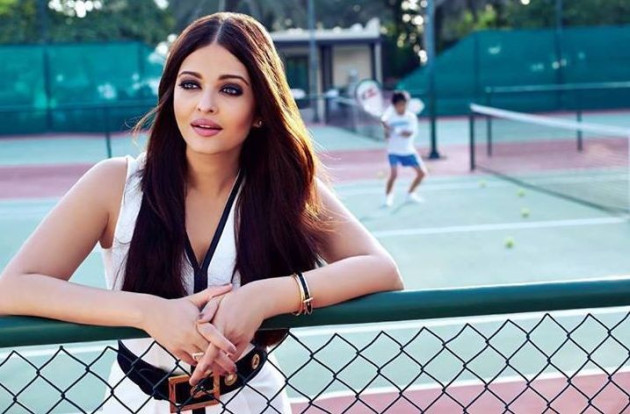 Aishwarya Rai Bachchan, Bollywood's A-list actress and a former Miss World who is seen by many as the world's most beautiful woman, has turned 40.
Born on 1 November, 1973, Aishwarya Rai shot to fame winning the coveted Miss World title in 1994. Since then, there has been no looking back.
As an actress, Aishwarya Rai has crossed borders, having played lead roles in Hollywood films such as Pink Panther 2 and The Mistress of Spices. In Bollywood, Rai is known for her roles in films such as Devdas, Jodhaa Akbar and Guzaarish.
As a Miss World title-holder, whose several spheres of work include responsibility towards betterment of society, Aishwarya Rai has patroned various charities, both in and outside her native country. Her inclination towards humanitarian work began right from the finale of the Miss World 1994 pageant when she pledged to donate her eyes, creating public awareness about organ donation.
Aishwarya Rai is a patron of PETA, promotes peace and supports charity through her own foundation. Most recently in 2012, she was appointed international goodwill ambassador of UNAIDS.
As an entertainer and fashionista, Aishwarya Rai has become a regular Indian face at the Cannes International Film Festival. She is the ambassador for Indian and international brands, including Kalyan Jewellers, L'Oréal and Longines watches.
Aishwarya Rai is married to co-actor Abhishek Bachchan, son of Boolywood's legendary actor, Amitabh Bachchan, for six years. The actress's life came a full circle when she became the mother of her first child, Aaradhya, just a fortnight after her 38th birthday in 2011.
"He (Abhishek Bachchan) has given me a gift, but the biggest gift he has given me is Aaradhya. She is my biggest gift," Aishwarya Rai said on her birthday in Mumbai, adding that she felt special to hear a birthday song from her daughter, who will turn two this month.
"Aaradhya sleeps very late, so in the midnight she sang Happy Birthday to me. It's a very special experience. She did the same last month for paa (Amitabh Bachchan) also."
Abhishek Bachcan wrote on Twitter on Rai's behalf: "You guys are too sweet. Thank you all so much for your wishes for Aishwarya. Will get her to tweet you guys later."
On Aishwarya Rai's milestone 40th birthday, IBTimes UK presents a collection of some of her best-shot latest photos.