Aishwarya Rai Bachchan to Join Beyoncé and Madonna in London for Chime for Change Concert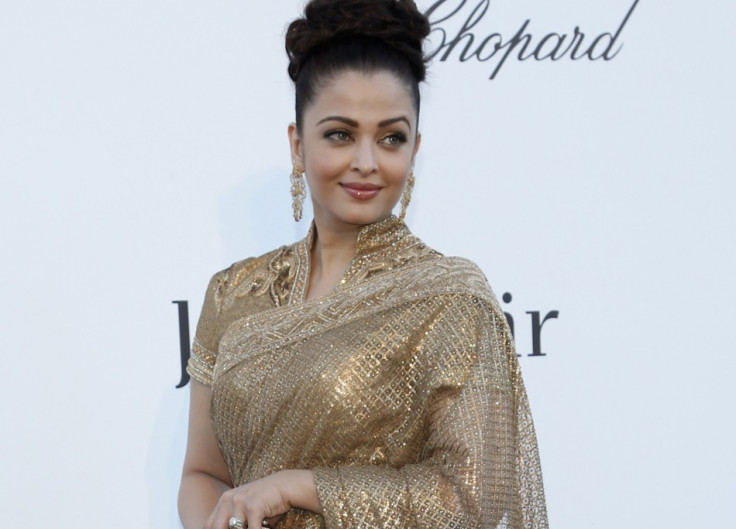 After charming onlookers at the Cannes Film Festival, Bollywood diva Aishwarya Rai Bachchan will be in London soon. The 39-year-old Indian actress will join pop star Madonna and R&B diva Beyoncé Knowles at the Chime for Change concert on 1 June at Twickenham.
Aishwarya, who was accompanied to Cannes by her 16-month-old daughter Aaradhya Bachchan and mother Vrinda Rai, will have husband and fellow actor Abhishek Bachchan for company this time, according to the Press Trust of India.
Bollywood's most glamorous and celebrated couple are not just attendees. The two have been confirmed as celebrity presenters at the fundraising event, which aims at spreading awareness about women's rights and empowerment across the world.
Mexican-born American actress Salma Hayek Pinault, co-founder of Chime for Change, said: "I am proud to be joining the growing international movement on behalf of girls and women around the world. I believe that by working together we can change the course of history to ensure that girls and women are empowered to realize their potential and thrive."
The event has been organised by Salma Hayek, Beyoncé Knowles and FridaGiannini, the Creative Director for Gucci.
"I have always felt strongly about equal opportunity for women. Girls have to be taught from early on that they are strong and capable of being anything they want to be," Knowles said, adding, "I am really happy that so many amazing artists and presenters have come together to support Chime for Change. Our goal is to have a great time together while we unite and strengthen the voices of girls and women around the world."
"Sixty per cent of the children in the world not in school are girls! Two-thirds of the world's illiterate are women! I do not accept this. We need to change this and we will change this," Madonna said.
The event will be led by Marianne Pearl, the wife of the late Wall Street Journal reporter Daniel Pearl, who was captured and killed al-Qaida in 2002. The concert is expected to raise funds for at least 120 projects around the world.
Other celebrity presenters will include Hollywood Oscar-nominated star Jessica Chastain and Slumdog Millionaire actress Freida Pinto.
Knowles added: "This is the first time that each ticket buyer for the charity event will be personally able to channel their money. The ticket buyers for the event will be able to choose which several projects of Chime for Change they want their ticket money to go to."
© Copyright IBTimes 2023. All rights reserved.