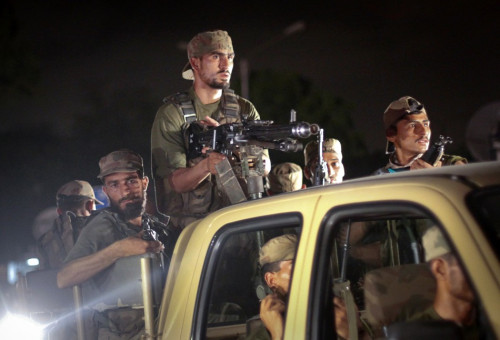 An al-Qaida affiliated organisation is suspected to be operating from Karachi University, GEO news reported.
The outfit called "Izhaab" or "Ashab" reportedly distributed radical Jihadi content inside the university campus.
The government of Pakistan has ordered an investigation into the existence of the al-Qaida cell in the university, touted as one of the top schools in the country.
The interior ministry has also asked the paramilitary and police to probe the circulation of radical material and suspected terrorist activities on the campus.
"Ashab" is thought to be an extended cell of the terrorist network, al-Qaida.
This is the first time the interior ministry has acknowledged the presence of al-Qaida elements in Karachi University. The ministry has also directed the agencies to rope in the vice-chancellor in the investigation.
"The VC should be asked to investigate and pinpoint the persons involved in the distribution of some objectionable material on the university campus," the report cited by GEO news said.
Various cells of al-Qaida and other terrorist organisations are known to have operated from different universities in Pakistan.
Students of the International Islamic University in Islamabad, who were convicted of high-profile murders, were found to have links with Tehrik-e-Taliban, according to The News.
Members of the student wing of the Jamaat-e-Islaami working from Punjab University were recently arrested by the police. They were staying at the university's hostel and had established links with al-Qaida.
Terrorist organisations in Pakistan have unleashed a wave of attacks against public property and ordinary citizens in recent years, according to local reports.
Experts say that there has been a proliferation of al-Qaida operatives with international presence in the country, as seen in Iraq and Syria, where they have complicated the ongoing conflicts.