A teenager has been found guilty of stabbing a 15-year-old cyclist to death as he attempted to steal his bicycle. Alan Cartwright was stabbed in the chest as he rode along Caledonian Road with friends on 27 February.
Joshua Williams, 18, Holloway Road, north London, was convicted of murder and conspiracy to rob. He denied murder during the trial at the Old Bailey in London, claiming to have been in a youth club at the time of the attack. Jurors rejected his explanation, taking just three hours to find him guilty. During the trial, it emerged that he had been on police bail on suspicion of possessing a 4in (10cm) knife, though he was not charged.
The court heard how Alan was cycling with five friends when they were intercepted by three other teenagers. CCTV footage shows Williams attacking Alan with a knife, while a second teenager lunges at one of his friends and takes his bike. At the same time, a third teen crosses the road from the left-hand side and grabs another of Alan's friends off his bike.
Alan managed to cycle on before collapsing a short while later. He was pronounced dead shortly afterwards.
On 4 March, Williams went to Islington police station with his parents to hand himself in, the prosecution told the court. His mother told an officer he was involved, saying: "Yes, he's involved, he did it."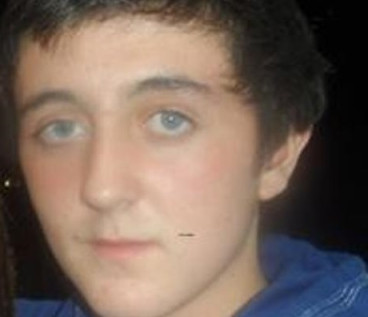 During his defence, he changed his stance and claimed he had been in a youth club at the time of the attack and had only gone to a police station to deny his involvement. His parents and brother backed him up on court.
But prosecutor Jonathan Rees QC told jurors Williams' alibi was in tatters and said his family had "decided to abandon their principles to support him in his lies to the court".
Williams is due to be sentenced on Friday 18 September. The two other teenagers, Shaquille Roberts, 18, and an unnamed 16-year-old who previously admitted the bicycle robbery, will also be sentenced on Friday.
'The best brother'
Alan Cartwright's family called for tougher sentences to deter knife crime, and appealed for police to conduct more stop and searches. His father, Alan Cartwright Snr, 44, and mother Michelle Watson, 40, said: "Alan was just a normal 15-year-old boy - loved his bikes, his family, being out with his friends. He was just a funny little kid, at the end of the day."
His sister Cherrie Ives, 22, said: "Now we have gone through it, we have noticed there is a lot more knife crime. It's all down to stop and searches. There should be more." She added: "He was amazing, honestly. I know everybody says their little brothers are little rats. We wouldn't change him for the world. The best brother."