Alan Hansen has argued that this upcoming derby between Arsenal and Tottenham will be more fiery than past meetings between the sides, with the Gunners struggling to find their rhythm this season.
The north London side are currently outside the top four, and have had a tough start to the season, with Wenger claiming that qualifying for the Champions League is as much a goal this season as breaking the club's seven season long trophyless spell.
While Arsenal have been in contention for the title many times over the 16 years Wenger has been in charge, over the last two seasons the side have slipped, particularly due to sluggish starts to their campaigns, and Hansen believes that this will make the derby with Tottenham all the more important to win.
He wrote for the Telegraph: "While Arsenal have plenty of problems of their own, the success that Wenger has brought to the club over the years still counts for something and that currency has bought the manager time and some level of patience.
"The success that Wenger has enjoyed at Arsenal has made it more difficult for their supporters to accept the current state of play, however.
"When they were winning trophies, on the way to becoming the 'Invincibles' and reaching a Champions League final, the prospect of losing to Spurs wouldn't really have been a big issue for Arsenal.
"When I played for Liverpool and we were winning league titles and European Cups, the odd bad result against Everton did not hurt as long as it did when the blue side became our closest rivals in the mid-Eighties.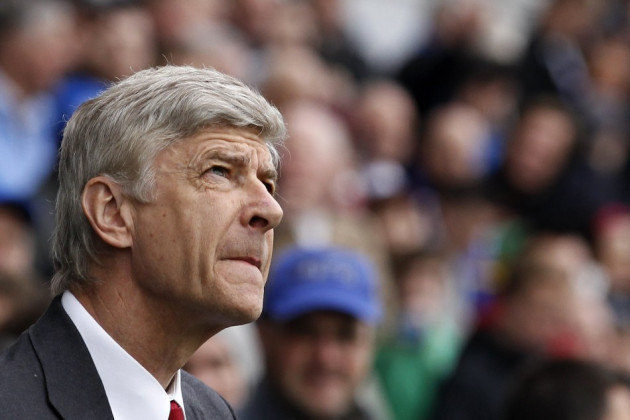 "Arsenal are in the same position now. Their success has dried up and they are now battling it out with Spurs for fourth place and a Champions League spot, so the tension has increased."
While many predicted that both Tottenham and Arsenal would be favourites to take a spot in the top four, Everton have been this season's surprise outfit, and currently sit only seven points behind Manchester United and three in front of Spurs, who are currently in sixth place.
And while some are assuming that the run won't last for Everton, the same was thought of Newcastle last season, and Hansen believes that the Toffees could present a serious challenge to Arsenal and Tottenham's push for Champions League qualification.
He explained: "The danger for both is that, rather than have that battle to themselves, they risk missing out altogether because Everton look capable of challenging them for fourth place.
"If neither Spurs nor Arsenal qualifies for the Champions League, the ramifications for Villas-Boas and Wenger could be significant.
"It is hard to see Tottenham being satisfied finishing outside the top four having finishing fourth under Harry Redknapp last season."
Both Arsenal and Tottenham failed to hold onto their leads at the weekend, going down to Fulham and Manchester City respectively. And with that in mind this match up looks set to be an entertaining encounter for both sides.