Islamist charities which organise humanitarian convoys to the Middle East – including the one Salford taxi driver Alan Henning travelled with to Syria - are under investigation amid suspicions they may be channelling funds to jihadists linked to Al-Qaida.
One of the charities, Al-Fatiha Global, organised the convoy Alan Henning joined when he was snatched and murdered by Isis (also known as Islamic State). Another, Aid Convoy, claims to have raised £1m in aid for Syrian refugees, despite being under investigation since December 2012 when Kent police found £44,000 in cash when supporters were stopped at Dover.
Two people linked to the Aid Convoy have died in fighting in Syria after joining a jihadist group said to have links to Al Qaeda.
In total 33 people from four charities have been arrested and bailed by police, including Abdul Mahid, a former member of Anjem Choudary's now-banned organisation al-Muhajiroun.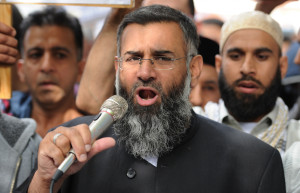 Usman Ali, who has also been arrested, was once arrested on suspicion of planning to blow up Canada's parliament, though he was released without charge. He also ran a prayer group attended by the killers of Drummer Lee Rigby, Michael Adebolajo and Michael Adebowale.
Earlier this year the Charity Commission announced it was beginning an investigation into Aid Convoy. A spokeswoman said the Commission was "examining issues relating to the end use of charitable funds, and whether there has been any mismanagement or misconduct by charity trustees."
William Shawcross, the chair of the commission, said earlier this month that there was a risk that some of the money raised by some charities may even have gone to Isis.
"Of course there is a risk," Shawcross told The Telegraph. "If we find any evidence of it happening through charities we will pursue it robustly in conjunction with the police and other law enforcement agencies."
Yesterday, a memorial service for Alan Henning took place in Eccles, Greater Manchester attended by the murdered taxi-driver's family, as well as those of fellow aid worker David Haines. The charity Henning travelled with to Syria, Al-Fatiha Global, has been under investigation since April 2014.
However, some Muslims claim they are being unfairly singled out by the Charity Commission. Since 2012 about one-fifth of all enquiries launched by the Commission have focussed on Islamist charities.