AC Milan vice-president Adriano Galliani has speculated that the club could still sign Liverpool playmaker Alberto Aquilani.
The Italian international is due back in England for talks with new manager Brendan Rodgers concerning his perspective involvement next season.
Aquilani has spent the last two seasons on loan at AC Milan and Juventus and is seeking clarity on his future have endured a torrid three-year career at Anfield.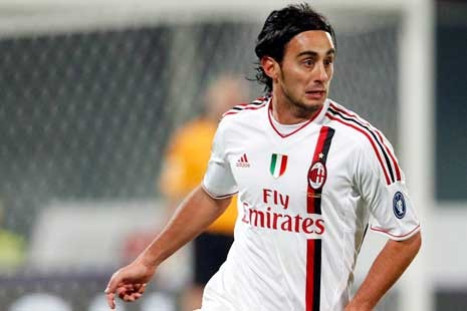 A clause was inserted in Aquilani's contract upon his loan move to the San Siro allowing the 27-year-old to complete a permanent move to Serie A should he made 25 appearances during the season.
However, having made only 23 appearances domestically, Milan have so far been unable to clinch a deal, and the player's agent Franco Zavaglia hinted earlier this week that the Rosseneri might have missed their opportunity to recruit Aquilani this summer.
Now Galliani has waded in with the latest twist to the saga surrounding Aquilani, stating a deal could still be clinched before the transfer window slams shut.
"Before August 31, another midfielder will arrive, it could be Aquilani or somebody else," Galliani told Gazzetta dello Sport.
"We haven't spoken yet to Aquilani. He is a Liverpool player."
Clarence Seedorf, Gennaro Gattuso and Mathieu Flamini are all leaving Milan this summer, and the club are likely to require an additional midfield option as they attempt to wrestle the Serie A title away from Juventus next term.
Having already kept Joe Cole on despite his successful loan spell at Lille last term, Rodgers could hand Aquilani a second chance at Liverpool, despite a career on Merseyside which has seen three different managers come and ago.
Aquilani was originally signed by Rafa Benitez in 2009, but after the Spaniard departed the club 12 months later, was sent out on loan to Juventus by Roy Hodgson.
He returned a year later to find Kenny Dalglish at the helm, but he got no change out of The Reds, as he returned to his homeland for a second consecutive loan spell, this time with Milan.
Rodgers has already allowed Dirk Kuyt to leave Liverpool for Fenerbahce this summer, while Gylfi Sigurdsson is expected to join the club from Hoffenheim.