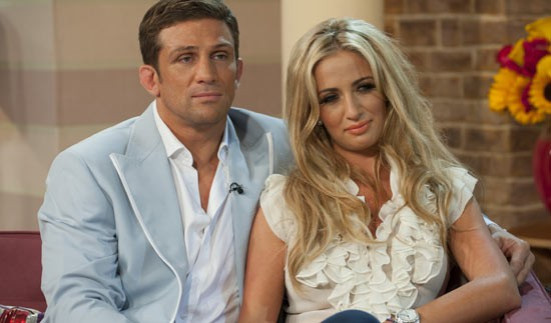 Alex Reid has been arrested following a domestic dispute at the home he shares with fiancée Chantelle Houghton.
The 37-year-old cage fighter was reportedly taken into custody on suspicion of criminal damage and using violence to gain entry to the couple's home in Brentwood.
Essex police have since confirmed the incident, which took place in the early hours of 5 September.
A spokesperson said: "Police were contacted just before 1.30am this morning with reports of a disturbance at a property in Spital Lane, Brentwood.
"A 37-year old man from Brentwood was arrested on suspicion of criminal damage and using violence to secure entry, and is currently in police custody."
The couple, who got engaged last October, have reportedly been going through a rocky patch following claims that Reid was unfaithful.
The arrest comes days after the former husband of model Katie Price admitted to making mistakes throughout his relationship with Houghton.
He said: "I'm doing everything in my power to make it work. I've made bad mistakes and choices. I love both of my girls with all my heart, they're my life. It does make me sad because I'm a good guy.
Former Celebrity Big Brother star Houghton gave birth to their daughter, Dolly, in June.