It gripped the nation last winter as the must-see television series of the year, and fans of Doctor Foster will be pleased to hear that it's coming back for a second series.
Suranne Jones will reprise her role in the BBC drama, which was arguably the most talked about show of the year and earned multiple nominations at the National Television Awards.
The ratings were also phenomenal – with a staggering final figure of 10.1 million people tuning in for the angsty finale – confirming the series as the biggest BBC hit of the year. Viewers were left with a bitter taste in their mouths when Simon Foster (Bertie Carvel) assaulted his wife after he thought she had harmed their son in the wake of his affair being exposed.
But when can we expect Doctor Foster to lighten up our lives for a second time round? We'll no doubt get to see what's next for scorned Gemma and cheating love rat Simon in early 2017.
Filming of the "next exhilarating chapter" in Gemma's life commenced in September 2016 – and the delay in broadcasting is due to Jones welcoming her first child with husband Laurence Akers in March 2016 and thus taking a break from acting.
Most of the original cast are set to come back to the series, which includes Jodie Comer as Kate, along with Neil Stuke and Sara Stewart as her parents Chris and Susie.
Comer spilled the beans on some second series spoilers recently, confirming that the new episodes will pick up the loosely-tied story two years after the series one finale – which finished on Gemma Foster exposing her husband's affair with Comer's character Kate during a dinner party.
Comer told Digital Spy that the time jump will give the BBC drama "a definite shift in energy" on its 2017 return. She said: "The amazing thing about series one was the build-up.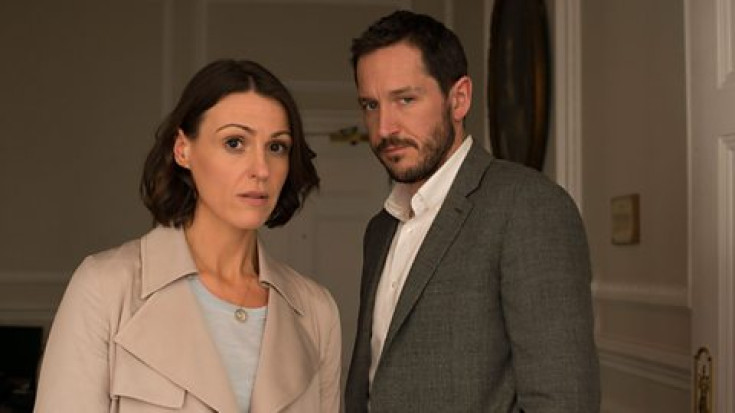 "It was such a build-up to that final episode, but that's happened now and the story's moved on. People have changed, time has passed – we pick up the series two years later on."
Comer also hinted that she'll be getting a lot more air time this series and that viewers will be more acquainted with her character.
She went on: "On a personal level, what's exciting for me is people will actually get to know Kate as a person. She is just known as 'the other woman' – so I think it's quite cool to come back and hopefully maybe give people a different perspective."
Doctor Foster returns to BBC One in 2017.