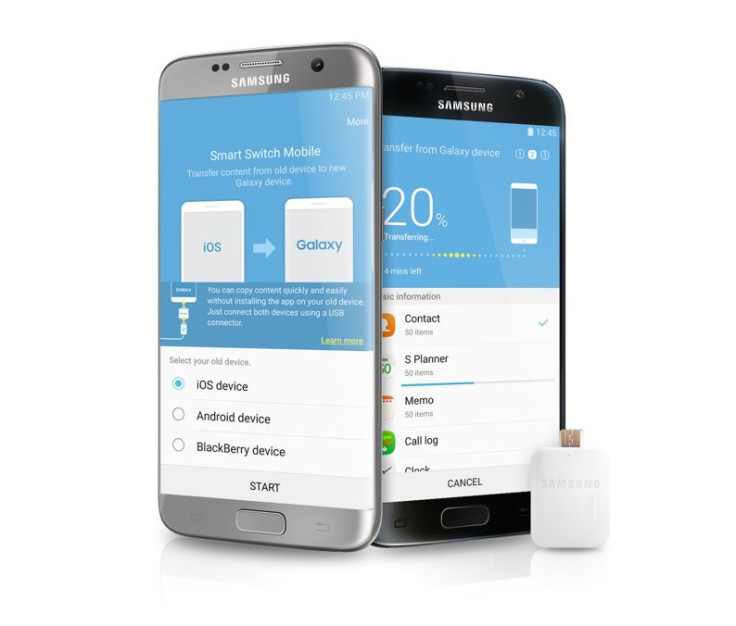 One of the most useful accessories you get along with the Galaxy S7 or S7 Edge inside the box is the USB connector or on-the-go adapter. This USB connector can not only be used to transfer data, but there are numerous other functions that users perform with it. Following is a list of those features.
Data transfer seamlessly
Unlike the traditional way of transferring data – such as contacts, music files, videos, photos and more that is sent to a computer and then uploading it to a phone – Galaxy S7 and S7 Edge provide users an easy way to transfer data. Use the USB connector and the Smart Switch app to transfer data on to Galaxy phones.
With the Smart Switch app you can perform mobile-to-mobile file transfer from phones running across platforms such as iOS, Android, BlackBerry for easy data transfer to the Galaxy phones. All you have to do is just connect two phones using the adapter. You would see a new window appear on the phone, allowing you to select files you want to transfer.
Connect keyboards to your S7
The on-the-go adapter allows connecting your S7 with a keyboard to offer PC-like typing experience. If you are using a wired keyboard, just connect the smartphone to the keyboard using the USB connector and in case of a wireless keyboard, connect the keyboard's receiver with the adapter and your Galaxy phone will automatically recognise the keyboard.
Flash drive files
Using the adapter you can also read and share PowerPoint, Excel, PDF and other file formats from USB flash drives. Just connect the flash drive to the phone via the adapter.
Charging battery
Not getting a power outlet to charge the phone, especially when you are running out of power? Do not worry as you can get your battery charged using power from another phone. Just use the on-the-go adapter to charge your S7 using the battery power from another phone.