Alt-right insults Manchester victims and Ariana Grande: Milo Yiannopoulos claims star is 'pro-Islam'
Alex Jones's website Infowars mockingly described the victims of the attack as "liberal trendies".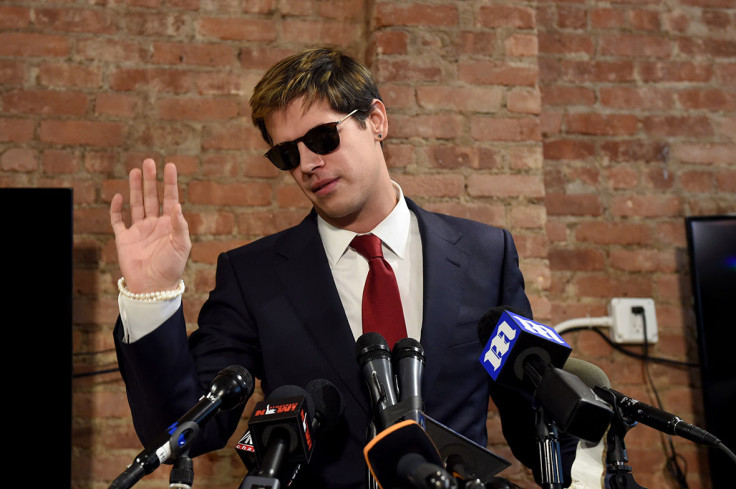 Milo Yiannopoulos, the alt-right media personality, has provoked an online storm by accusing Ariana Grande of being "pro-Islam and anti-America" after 22 of her fans were killed by a suicide bomber in Manchester, England.
Yiannopoulos attacked Grande in a series of of Facebook posts – joining fellow outspoken figures Katie Hopkins and Alex Jones in taking a controversial line in the aftermath of the tragedy.
On Monday (22 May) night, an explosive device detonated by Manchester-born Salman Abedi ripped through a crowd of Grande fans exiting her concert at the MEN Arena.
"Sadly, Ariana Grande is too stupid to wise up and warn her European fans about the real threats to their freedom and their lives," Yiannopoulos wrote on Tuesday.
"She will remain ferociously pro-immigrant, pro-Islam and anti-America. Makes you wonder whether they bombed to attack her or in solidarity."
The accusation that Grande is "anti-American" is based on 2015 footage of her saying "I hate Americans. I hate America" while in a doughnut shop as she appears to take issue with the unhealthy produce."
Grande has since apologised for the outburst but that did not prevent many Yiannopoulos supporters from joining the attack.

Joseph Gabriel wrote: "Ariana Grande.....the biggest worthless skank in the country."
His comments came as Alex Jones, head of the highly controversial alt-right website Infowars, mockingly described the victims of the attack as "liberal trendies". Many of the dead are children, including eight-year-old Saffie Rose Roussos.
Meanwhile, Katie Hopkins, never far from controversy, was reported to police after calling for a "final solution" to solve the issue of terrorism. She has since rewritten the tweet.
Some Facebook users expressed disgust at attempts to capitalise politically from the tragedy.
Funanya Okeke said that Yiannopoulos and his supporters were "selfishly using terror attacks as propaganda for their own negative political cause."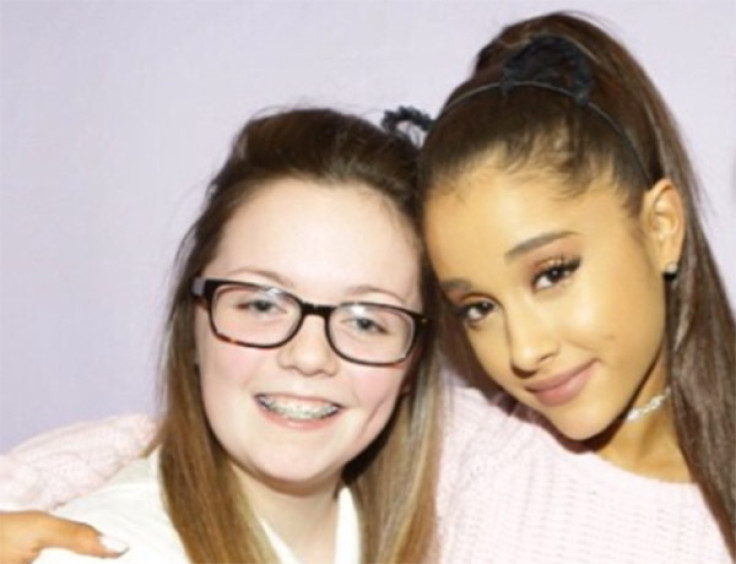 Erik Franklin said: "If any of you dummies had any idea who this poor excuse for an internet troll really was you wouldn't share, post, or comment anything he peddles. He is the face of "hate"and he is taking you along for the ride."
Yesterday, an emotional Grande described herself as "broken", adding: "From the bottom of my heart, I am so so sorry. I don't have words"
But in another post, Yiannopoulos wrote: "When will Ariana Grande stop feeling sorry for herself and condemn Islamic terror?"
Yiannopoulos may be keen to inject some momentum into his career after losing a book deal in February. The publisher pulled out after the 32-year-old defended sex with "younger boys", adding that others "can get quite hung up on this child abuse thing".

© Copyright IBTimes 2023. All rights reserved.