The asking price of the house where Amanda Knox and her former boyfriend Raffaele Sollecito killed British student Meredith Kercher has been slashed by more than £60,000.
Kercher was stabbed to death at the house shared by the two women in Perugia, central Italy, in 2007. A court in January upheld the original convictions and found both defendants guilty after a long-running legal battle.
Six years after the murder, the new tenants living in the villa suffered from carbon monoxide poisoning, prompting the owner Aldalia Tattanelli to sell up, RadarOnline.com reported.
The "murder house" was put on the market at £380,000 ($627,000, €461,000) but the estate agent has dropped the price to just over £312,000 in for a quick sale.
"The owner of the property really wants to sell the house," a Perugian agent for Tecnocasa estate agency, which is handling the sale, said.
"But it has not been easy to find potential buyers who are willing to overlook the fact that a murder took place there."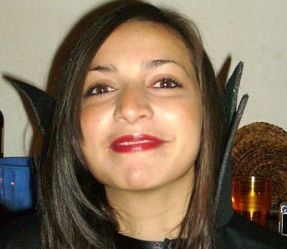 Agents are also allegedly trying to obscure the tragic history of the property from potential buyers.
"The owner is adamant that everything possible be done to discourage anyone in the realtor's office from saying a word about the murder, even though it is next to impossible to hide that fact," the insider continued.
"The owner hates the negative association her property has with the Meredith connection and really just wants to be free of the place now."
Knox and Sollecito were sentenced to 28 and a half years and 25 years in prison respectively for Kercher's death.
In October 2011 they were acquitted and released but Italian authorities ordered the pair to stand trial again in March 2013. On January 30, 2014, the court returned guilty verdicts, sentencing her to 28 years in prison.