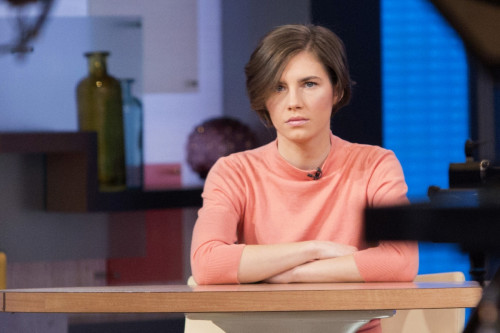 A letter written by Amanda Knox to the Appeals Court ahead of the recent retrial in the murder of Meredith Kercher has been released.
26-year-old Knox was sentenced to 28 years in prison, while Sollecito, 29, was given a 25-year sentence for the 2007 murder of British student Meredith Kercher.
Their original sentence was overturned after an appeal in 2011, but the Italian Supreme Court demanded a retrial, led by judge Nencini.
In the eight page statement, Knox makes a plea of innocence to the Italian judges who last week reinstated her conviction for murdering British student Meredith Kercher in 2007.
Tom Wright, a friend of the Knox family said: "Amanda was determined her voice would be heard in that courtroom. This letter was written from the heart."
In the detailed letter, the 26-year-old repeatedly asserts her innocence, discrediting the evidence against her and describing her interrogation by Italian police as "torture." She goes on to say that she and Kercher were friends and had never been seen arguing and said that she was fearful of attending the court in person.
Knox describes the verdict as " a prolonged injustice against innocent people - Raffaele and me."
Wright said Knox has also written a letter to the Kerchers that will not be made public.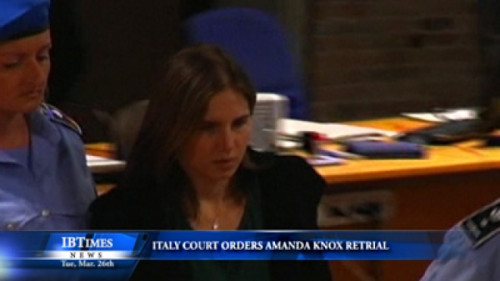 Extracts from the letter read:
"To the Honorable Court of Appeals of Florence,
"I have no doubt that my lawyers have explained and demonstrated the important facts of this case that prove my innocence and discredit the unjustified accusations of the prosecution and civil parties.
"I seek not to supplant their work; rather, because I am not present to take part in this current phase of the judicial process, I feel compelled to share my own perspective as a six-year-long defendant and victim of injustice.
"The Court has access to my previous declarations and I trust will review them before coming to a verdict. I must repeat: I am innocent.
"I am not a murderer. I am not a rapist. I am not a thief or a plotter or an instigator. I did not kill Meredith or take part in her murder or have any prior knowledge of what occurred that night. I was not there and had nothing to do with it.
"I am not present in the courtroom because I am afraid. I am afraid that the prosecution's vehemence will leave an impression on you, that their smoke and mirrors will blind you.
"I'm afraid of the universal problem of wrongful conviction. This is not for lack of faith in your powers of discernment, but because the prosecution has succeeded before in convincing a perfectly sound court of concerned and discerning adults to convict innocent people – Raffaele and me."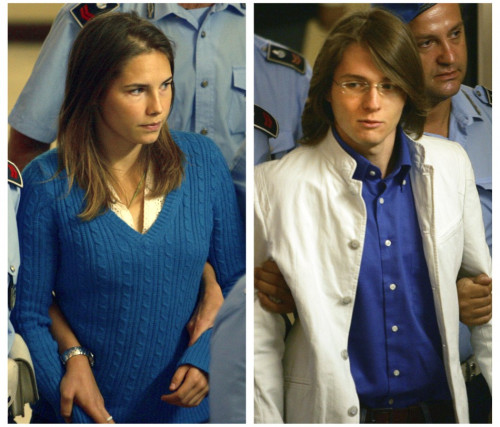 NO FORENSIC EVIDENCE AGAINST ME
"No physical evidence places me in Meredith's bedroom, the scene of the crime, because I was not there and didn't take part in the crime.
"Meredith's murderer left ample evidence of his presence in the brutal scenario: handprints, footprints, shoe prints in Meredith's blood; DNA in her purse, on her clothing, in her body.
"Either I was there, or I wasn't. The analysis of the crime scene answers this question: I wasn't there."
THE QUESTIONING WAS TORTURE
"My interrogation was illegal and produced a false 'confession' that demonstrated my non-knowledge of the crime.
The police coerced me into signing a false 'confession' that was without sense and should never have been considered a legitimate investigative lead."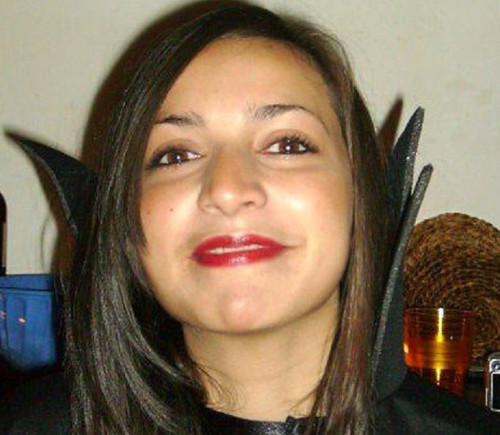 MEREDITH KERCHER WAS MY FRIEND
"In the brief time Meredith and I were room-mates and friends, we never fought. Meredith was my friend.
"But the prosecution claims that a rift was created between Meredith and me because of cleanliness.
"This is a distortion of the facts. The prosecution would have you believe this is motivation for murder. But this is a terrifying distortion of the facts."
I AM NOT A PSYCHOPATH
"There is no short list to the malicious and unfounded slanders I have suffered over the course of this legal process.
"In trial I have been called no less than: 'Conniving; manipulating; man-eater; narcissist; enchantress; duplicitous; adulterer; drug addict; dirty; witch; murderer; slanderer; psychopath; a wolf in sheep's clothing; rapist; thief; reeking of sex; Judas; she-devil; Luciferina..."
"The prosecutor and investigators were under tremendous pressure to solve the mystery of what happened to Meredith as soon as possible.
"The local and international media was breathing down the necks of these detectives. Their reputations and careers were to be made or broken. In their haste, they made mistakes.
We would not be here over six years later debating inconclusive and unreliable 'clues'. We would have been spared the cost, anguish and suffering, not only of Raffaele's and my family, but especially of Meredith's family as well.
"I beg you to see the facts and reason of what I say. I am innocent. Raffaele is innocent. Meredith and her family deserve the truth.
Please put an end to this great and prolonged injustice."
In Faith,
Amanda Knox