Brazilian police swooped on 10 people suspected of plotting terror attacks in the country during the Olympic games in Rio de Janeiro. The ring had allegedly pledged allegiance to the so-called Islamic State (Isis).
Two more suspects are still being hunted by police. According to Associated Press, the arrests took place in 10 different states including Sao Paulo and Parana just 15 days prior to the Olympics beginning on 5 August.
The suspects are all Brazilian and one is a minor. None of them are believed to have previously travelled to Iraq or Syria. The police intervention came after signs emerged the group was planning to use arms and guerrilla tactics to achieve its aim, Reuters reported.
"Those involved participated in an online group denominated 'the defenders of Sharia' and were planning to acquire weapons to commit crimes in Brazil and even overseas," Justice Minister Alexandre de Moraes said at a news conference.
"It was an absolutely amateur cell, with no preparation at all, a disorganised cell. A few days ago they said they should start practicing martial arts, for example."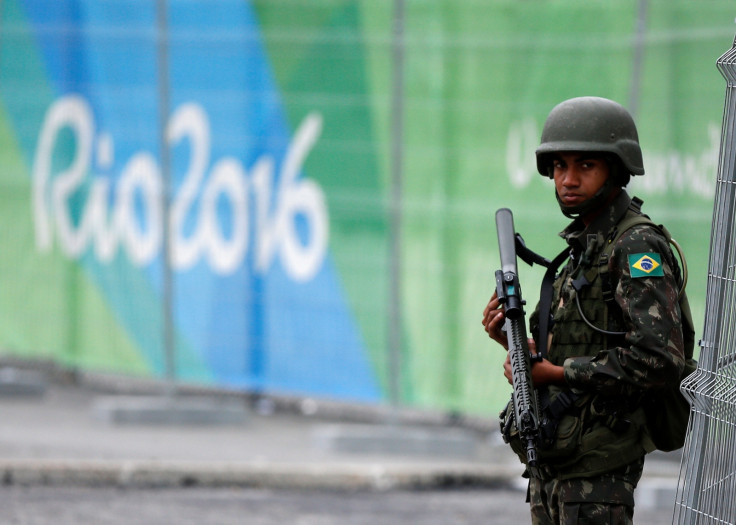 The target of the alleged attack is not yet clear. The ring is reported to have communicated via WhatsApp.
The Brazilian justice minister added that the group took part in an Isis (Daesh) "baptism" online, shared execution clips with one another, and celebrated the terror attacks in Orlando and Nice.
One suspect made efforts to try and secure an AK-47 rifle in neighbouring Paraguay, but there was no evidence to suggest they had acquired any.
With security a key concern ahead of the international event, the central government pledged to release an extra $24m (£18m) to shore up safety measures last week. Up to 85,000 police and soldiers are set to be on patrol during the Olympics.