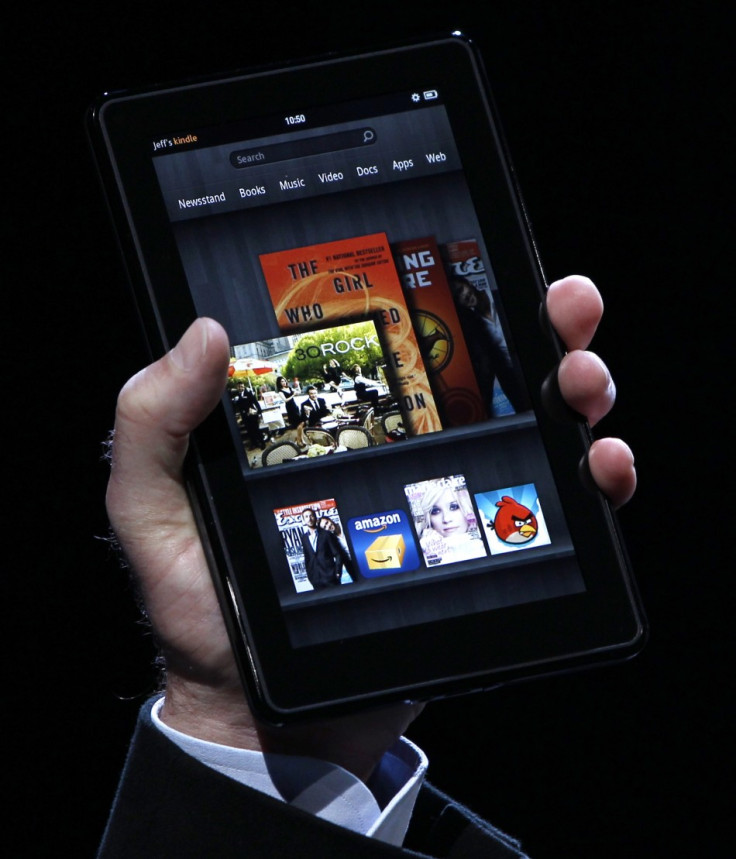 Amazon has released the latest version (6.3) of free software for Kindle Fire users, according to an ARs Technica report. The updates are available as over-the-air downloads, as well as on Amazon's Web site.
The updates include various new features, such as faster re-connecting to Wi-Fi networks after emerging from sleep mode and general performance enhancements.
New Updates:
Sharing: The updated software now allows users to share favourite passages and notes from books, directly from the tablet.
After highlighting a passage from the book, the user has only to select the share option. In addition, the user can also select the particular social networking Web site to share to. The passage or note a user chooses to share will be displayed to Kindle readers who are viewing the same book. Now with the updated version, users can see what other readers saying about their book.
Book Extra: The Book Extra update now makes it easier for users to see extra study material available about the book they're reading. In addition, Kindle Fire users can now view descriptions of characters, a list of common terms used in the book, information on the authors and common locations referenced in the book.
Archive of Personal Documents: The personal documents of a user will be stored on Amazon Cloud and can be accessed anytime, from the Documents tab on the Kindle Fire. Like the Kindle Book, Whispersync will automatically synchronise notes, highlights and last page read for personal documents.
Print Replica Textbooks: Students may avail of a discount of up to 60 percent on print replica textbooks. The Print Replica Textbook maintains rich formatting, color and layout of the print editions with features including notes and highlights, zoom and pan, linked table of contents, real page numbers and Whispersync of notes, highlights and last page read.
Reading View for Amazon Silk: This update provides an endless collection of interesting content available on the Internet. Sometimes the article a reader interested in is surrounded by a lot of other material but with the Reading View for Amazon Silk, the content a reader is interested in will be elevated above other cluttered materials.
Movie Rentals: With the help of the update, the rental period for movie rentals that are downloaded will start when a user starts watching the movie unlike when the user starts downloading the movie.
Additional Enhancements: Acceding to earlier requests by users, the Additional Enhancements update brings feature such as faster re-connect of Wi-Fi after Kindle Fire has been asleep and general performance enhancements.