Amazon Prime Air delivery drones revealed in Jeremy Clarkson advert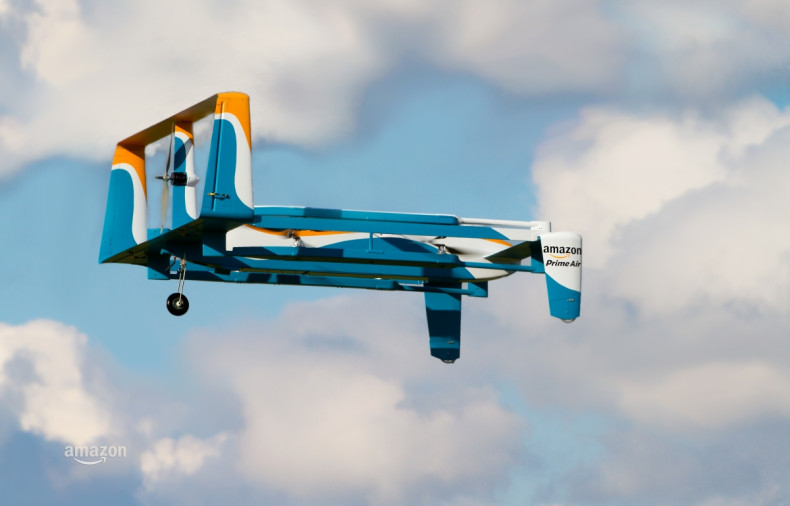 Amazon has revealed the closest look yet at what its upcoming family of Prime Air delivery drones will look like. An advert for the service, presented by Jeremy Clarkson, shows how they can be used to deliver packages to customers' gardens within 30 minutes of an order being placed.
One Amazon drone is capable of flying for 15 miles on one charge, although without recharging at the customer's house, this would means recipients would need to live around seven miles from the Amazon delivery depot. Clarkson said Amazon Prime Air would operate a "whole family" of delivery drones.
This is the second Amazon advert to feature Clarkson, who was hired by the retailer earlier this year alongside his former BBC Top Gear presenters, Richard Hammond and James May, to present a new motoring programme. Clarkson's first advert featured Amazon's Fire TV Stick.
"We're excited about Prime Air," Amazon said in a statement. "A future delivery system... designed to safely get packages to customers in 30 minutes or less using small unmanned aerial vehicles, also called drones. Prime Air has great potential to enhance the services we already provide to millions of customers by providing raid parcel delivery."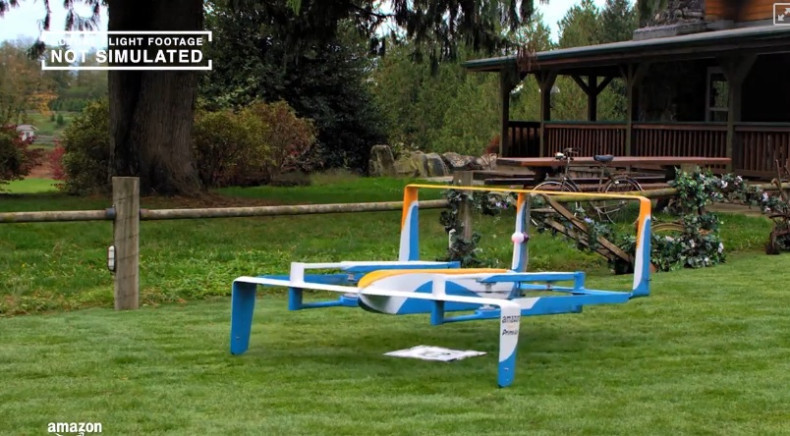 Prime Air 'will take some time' to develop
Despite claiming footage of the drones flying was real and not simulated, Amazon admitted: "Putting Prime Air into service will take some time, but we will deploy when we have the regulatory support needed to realise our vision."
Clarkson described the Prime Air drone as: "A miracle of modern technology [which] rises vertically like a helicopter to nearly 400ft." The drone then sets off horizontally like an aeroplane. "In time, there will be a whole family of Amazon drones, with different designs for different environments," the presenter said. The drones use "sense and avoid" technology to recognise other airborne hazards such as planes and hot air balloons, and navigates around them.
When nearing the customer's house, the drone uses a camera to scan the ground, looking for an Amazon logo the customer places in their garden. At this point, Amazon sends a notification to your tablet to say your delivery is arriving, and the drone lands in your garden.