Amazon sued by ex-transgender employee over alleged 'discrimination and harassment'
The lawsuit alleges Allegra Schawe-Lane and Dane Lane were targeted by co-workers, supervisors, and managers.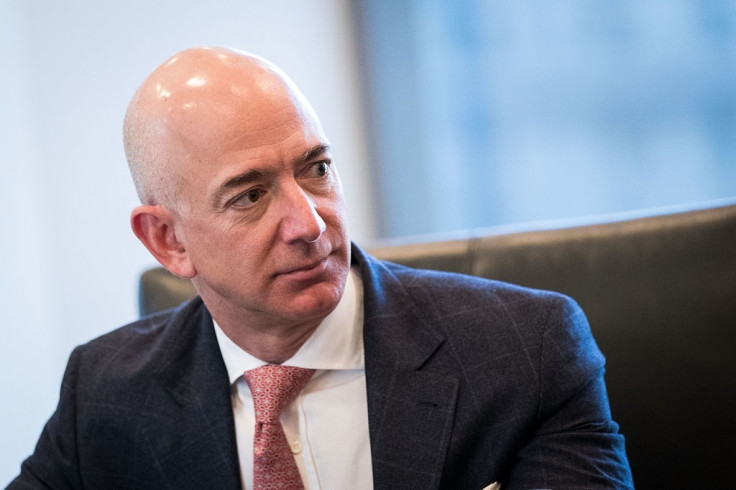 A transgender woman and her husband filed a lawsuit against Amazon, alleging that they both faced discrimination, physical threats, and harassment during their time at the retail giant's shipping facility in Hebron, Kentucky.
The lawsuit, filed by The Transgender Legal Defense & Education Fund (TLDEF) on behalf of the couple, alleges that Allegra Schawe-Lane and Dane Lane were targeted with threats, slurs, and sexual harassment by co-workers, supervisors, and managers once they learned that Allegra is a transgender woman.
Amazon employees - including managers and supervisors - subjected Allegra to male pronouns and derogatory comments "with the purpose and effect of humiliating" her. They targeted her with slurs like "chick with a d**k, shemale, Dane's boyfriend, and tranny prostitute". The open "hostility" made it hard for her to use the women's bathroom and threatened the physical safety of the couple. In one incident, the brake line of their car was also severed at the facility's secured parking lot, the lawsuit said.
"My husband Dane and I were devoted to our jobs. In return, we were treated atrociously by our co-workers and our bosses, simply because I am a woman," Allegra said in a statement issued by the TLDEF. "The trauma we withstood still impacts us negatively today, creating serious health problems and leaving us with no money to pay for the doctors we desperately need."
The couple said they filed a series of complaints with the supervisors during their tenure, but the management took no action. In some cases, they were even targeted with retaliation and told they were not allowed to make complaints in writing.
The lawsuit further alleged that Allegra's superiors intentionally gave her more work than her co-workers. Despite being prescribed to avoid heavy lifting, she was assigned to hefty tasks such as lifting boxes full of books for entire shifts.
Having that said, the case seeks compensation for the couple as a result of their trauma while asking the court to order Amazon to implement policies and programs to ensure a safe working environment for all employees including those who are transgender, have transitioned genders or are undergoing a gender transition.
"We call on Amazon to examine the disconnect between the message of its hit show Transparent and the discrimination perpetrated against Allegra and Dane," said Jillian Weiss, executive director of the Transgender Legal Defense and Education Fund. The lawyer working with the couple also noted that the case was striking given Amazon's strong vocal support for gay and transgender rights.
Though Amazon hasn't issued an official word, the case highlights the growing menace of "unlawful practices" at its shipping warehouses. Last year, the retail giant was accused of threatening workers at its Scotland warehouse. Employees alleged the company threatened to oust them immediately for taking leaves or missing targets.
© Copyright IBTimes 2023. All rights reserved.