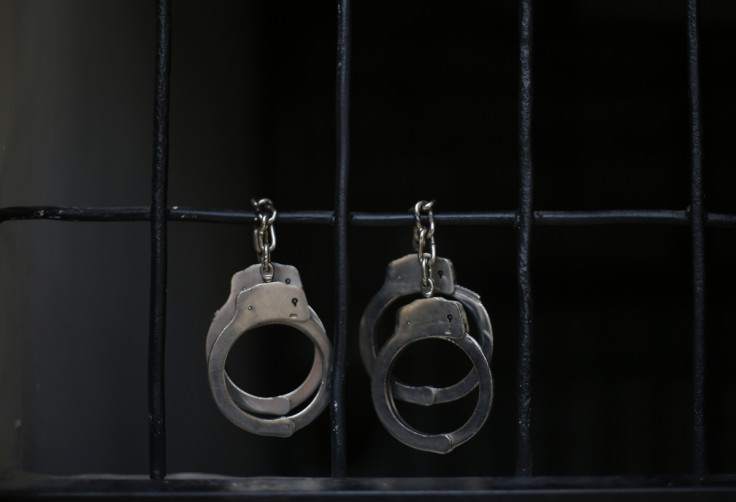 A Kentucky woman has been arrested and charged with first-degree assault for setting her husband on fire.
The Laurel County Sheriff's Office said Vera Wooten poured gasoline on her husband on Monday (7 August) after seeing him in a car with another woman. A furious Vera reportedly pulled her husband — identified as John Wooten — out of the vehicle and started beating him as the other woman fled the scene.
But when the other woman looked back and saw John on fire, she called 911, CBS reported.
"Somehow the man was doused with gasoline, and set on fire," Gilbert Acciardo with the Laurel County Sheriff's Office said.
"Oh God, he's absolutely in flames up to his head. He's running around. I don't know if he's still...he's still in flames," the woman said after calling 911.
Reports added that Vera then took John to St Joseph London hospital, but he was immediately flown to a Cincinnati hospital in a critical condition with 50% of his body suffering burns.
"He was burned from his knees to his neck, both front and back. Over 50% of his body," Acciardo said.
Vera is scheduled to appear in Laurel District Court on Wednesday and it's not clear whether she has a lawyer.
This is reportedly not the first time Vera had threatened her husband and assaulted him. Two years ago, she allegedly fired at him in Jackson, in Breathitt County.
"She told us she was cleaning the gun, it accidentally went off," Jackson Police Chief Kenneth Spicer at that time. He added that the firing did not prove fatal for anyone and she was cleared of charges.