Its looks like the stress from her bitter divorce battle with Johnny Depp may be wreaking havoc on Amber Heard's body. TMZ reports that the Magic Mike XXL actress was forced to postpone the fitting for her Justice League costume after her weight plummeted.
The 33-year-old star, who was spotted out and about in Los Angeles on Thursday (16 June), has lost 20lbs since filing for divorce from her estranged husband, the celebrity news site reports. As a result, her role in the forthcoming American superhero film is allegedly now in jeopardy as it's claimed that producers believe she's not 'camera ready.'
Depp and Heard got married in February 2015 after meeting on the set of The Rum Diary in 2011. However, just 15 months later she filed her divorce petition citing 'irreconcilable differences'.
Their split took a nasty turn on 27 May when Heard was granted a temporary restraining order from Depp after accusing the 53-year-old actor of emotional and physical abuse claiming he had bruised the area around her right eye after throwing an iPhone at her face. Depp's lawyer has branded the allegations as nothing more than "false stories, gossip, misinformation and lies about his personal life."
The Pirates Of The Caribbean star's legal team wanted to take her deposition in the domestic violence case but had to reschedule as she was set to fly to London for the fitting evening of the scheduled court hearing. A conference has been set for a later date, as well as two future court dates in mid-August.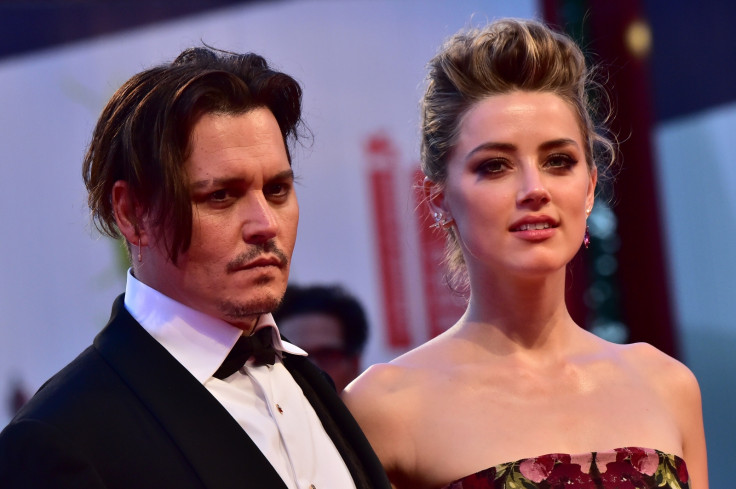 Heard recently retracted her initial request for temporary spousal support, insisting money is "the lowest priority." The Telegraph earlier reported that Heard felt her life was under threat on some occasions due to Depp's bad temper. "During the entirety of our relationship Johnny has been verbally and physically abusive to me," she said. "I endured excessive emotional, verbal and physical abuse which has included angry, hostile, humiliating and threatening assaults to me whenever I questioned his authority or disagreed with him."