She is working hard to campaign for female equality, which explains why Amber Rose has taken great offence to an article written by GQ. The model is upset with the US publication for defining her by the men she has dated when mentioning her relationships with Kanye West and Wiz Khalifa.
Rose, who is celebrating her 32nd birthday today (21 October 2015), gave an interview to GQ to promote her forthcoming lifestyle book, How To Be A Bad B***h, but did not appreciate how she was described in the introduction. The article reads: "Amber Rose wrote the book on it. No, seriously: Kanye's infamous ex, Wiz Khalifa's baby mama, America's toughest bald babe since Sigourney Weaver in Alien 3."
In reference to West's critically-acclaimed 2010 studio album My Beautiful Dark Twisted Fantasy, which is believed to have been written about his split from Rose, the article adds: "The teen stripper turned megalomaniac muse spoke to Carrie Battan about her beautiful dark twisted journey to the top."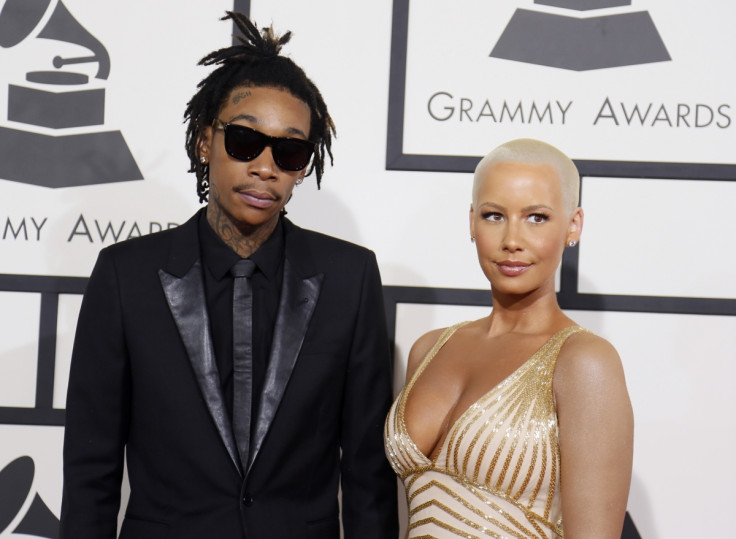 Clearly unimpressed, Rose shared a photo of the introduction on Instagram with the caption: "Really @gq??? I'm so much more then Kanye's Ex or Wiz's baby's mama. Damn, why the f**k did u guys reach out to me for this article and photoshoot? To dumb me down? I talked about feminism and my Slutwalk...
"Wtf nice title smh I expected so much more from u guys and I'm so disappointed. I was so excited to be featured in GQ not realizing I was shooting for a tabloid. My slutwalk was for ignorant s**t like this. Oh "Her beautiful dark twisted journey to the top"? Nice pun. Negative af. Thx for nothing [sic]."
Ironically, Rose organised a SlutWalk in Los Angeles earlier in October 2015 with the aim of fighting against gender inequality and derogatory labelling. The model rose to prominence in 2008 when she dated West, 38, for two years before marrying rapper Khalifa in 2013. However, their marriage came to an end in September 2014 when Rose filed for divorce from the See You Again hitmaker, with whom she shares two-year-old son Sebastian.