AMD Radeon RX 480 GPU could offer premium virtual reality experience on the cheap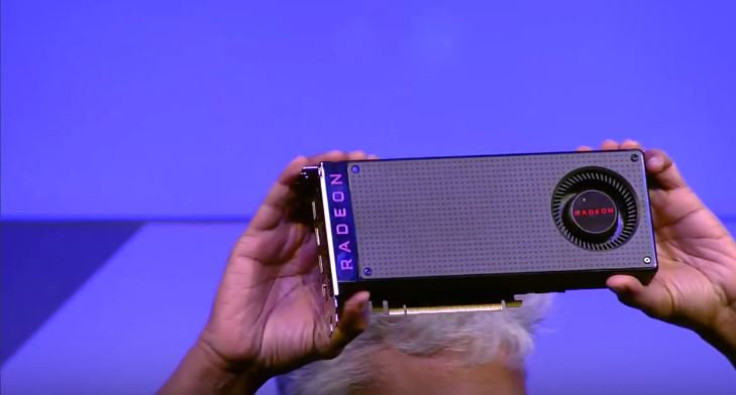 AMD has unveiled the Radeon RX 480 graphics card, which it claims is capable of "delivering VR capability common in $500 GPUs" for just $199 (£138). Announced at the Computex Expo 2016 in Taiwan, the RX 480 spearheads AMD's strategic focus on bringing affordable virtual reality experiences to PC via the Oculus Rift and HTC Vive.
With price still a key factor in adoption rates for VR, AMD hopes that the card's Polaris-based architecture – the fourth generation of the company's Graphics Core Next (GCN) tech – will boost VR sales and act as the "catalyst for the expansion of the addressable market to an estimated 100 million consumers over the next 10 years".
The desktop and notebook video card launches on 29 June and will be available in 4GB and 8GB variants, with the former retailing at $199 (UK pricing yet to be confirmed).
The card is capable of just over 5 teraflops of computing performance, boasting an average power draw of 150W and supporting AMD FreeSync and HDR video via its DisplayPort 1.3/1.4 and HDMI 2.0b outputs (via ArsTechnica).
With an enviable spec for such a low-price point, the RX 480 could adequately fit the bill for existing desktop owners looking to upgrade their PCs and enter virtual reality craze, as well as those hoping to build their first VR-ready rig on the cheap.
"VR is the most eagerly anticipated development in immersive computing ever, and is the realisation of AMD's Cinema 2.0 vision that predicted the convergence of immersive experiences and interactivity back in 2008," said Raja Koduri, the senior vice president and chief architect at AMD's Radeon Technologies Group.
"As we look to fully connect and immerse humanity through VR, cost remains the daylight between VR being only for the select few, and universal access for everyone," he added. "The Radeon RX Series is a disruptive technology that adds rocket fuel to the VR inflection point, turning it into a technology with transformational relevance to consumers."
AMD's strategy puts the Californian company at odds with its neighbouring rival Nvidia that showcased its latest premium GPU range at its own Computex keynote. The GTX 1070 and the eye-watering nine teraflop GTX 1080 are aimed squarely at the enthusiast market, with the GTX 1070's $379 starting price still adding a considerable cost to the entire VR package.
© Copyright IBTimes 2023. All rights reserved.