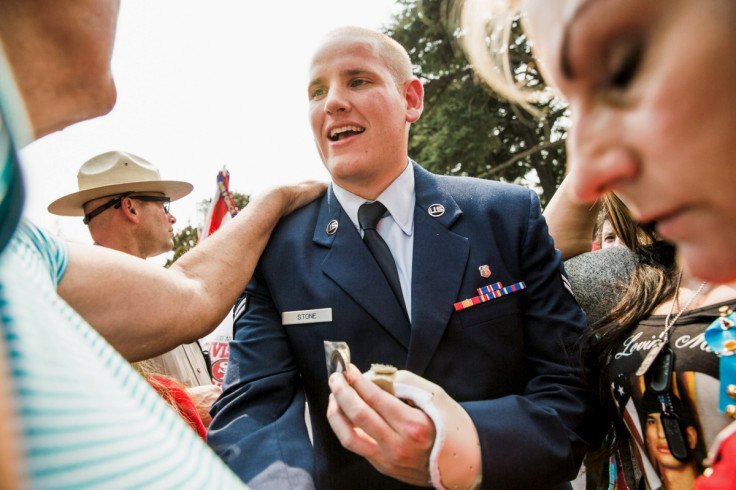 Three American heroes, given the highest French military honour after they grappled with an armed terrorist on a train headed to Paris, will play themselves in a biographical film directed by Clint Eastwood.
Childhood friends Spencer Stone, Anthony Sadler and Alex Skarlatos wrestled with a machine-gun wielding Moroccan, after he shot a man through the neck aboard a busy passenger train in August 2015.
Yesterday, Warner Bros. announced that Clint Eastwood will bring the trio's story to the big screen and that the Oscar winning director has cast the men to play themselves.
The film, called The 15:17 to Paris is based on a book of the same name co-authored by Stone, Sadler and Skarlatos, which describes the fateful summer's day they were called to action.
Stone, 23 at the time and Skarlatos, 22, both off duty US servicemen, were relaxing in carriage 12 of the Amsterdam to Paris train along with college student Sadler, 23, when terrorist Ayoub El Khazzani, 25, burst into their carriage intent on bloodshed.
Khazzani, carrying an AKM assault rifle, a 9mm Luger pistol, a knife and box cutters, began his attack just as the train crossed over the Belgium/France border.
The men heard a bang: Khazzani had shot a Frenchman through the neck with his pistol – his assault rifle had apparently jammed.
"I turned around and I saw he had an AK-47 and it looked like it was jammed – he was trying to charge the weapon," Stone said shortly after the event.
"Alek just hit me on the shoulder and said 'Let's go!' and I ran down, tackled him. Alek ran up and grabbed the gun out of his hand while I put him in a chokehold."
"He just kept pulling out more weapons. He pulled out a handgun, Alek took that. He took out a box cutter and started stabbing at me with that.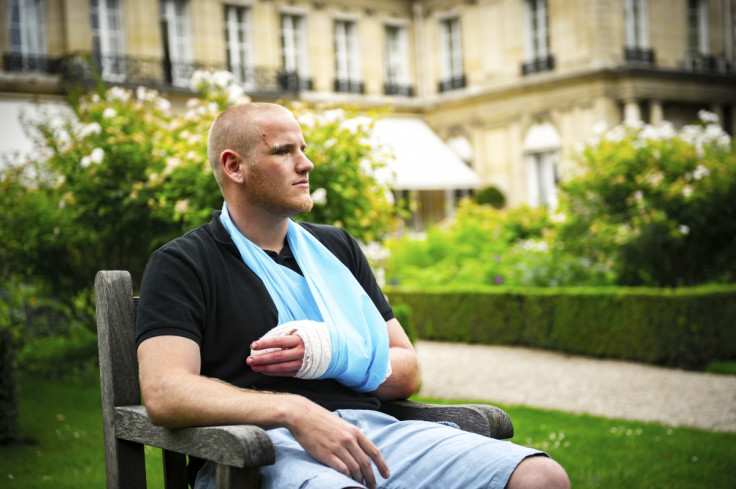 Stone was stabbed in the hand, head and neck. His thumb was severed so badly that he nearly lost it.
But Skarlatos and Sadler were right on his shoulder – together the three of them floored the would-be mass murderer.
"We started punching him while he was in the middle of us, just grabbed him and hit him unconscious while Alek was hitting him in the head with a pistol or a rifle."
With the help of an off-duty French train driver and British businessman Chris Norman, Khazzani was restrained while the train was diverted to a nearby station and met by police.
The man who had been shot was airlifted to hospital and made a full recovery. Stone was taken to hospital and treated for his significant wounds.
He was pictured with his arm in a cast when, along with his fellow Americans and Norman, he was awarded the Legion of Honour by Francois Hollande at the Elysee Palace three days later.
The men have gained international recognition for their heroics and that adulation is likely to intensify as their actions are made immortal on the silver screen with the help of Eastwood.