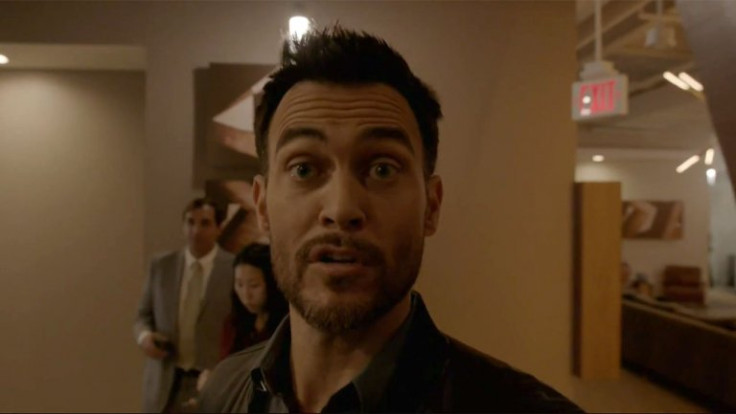 American Horror Story: Roanoke's upcoming episode will feature the biggest plot twist on the show as co-creator Ryan Murphy has revealed something absolutely different will happen ahead. AHS season 6 episode 6 will air on 19 October at 10pm EST on the FX Network.
Click here to watch AHS season 6 via live stream. Click here to watch it online on the FX website in the US. You can also download the FXNOW app here to watch the show.
In an interview with Entertainment Weekly, Murphy spoke about the big twist in the upcoming chapter and revealed, "The season was sort of written as if the season was two different shows. Something happens where half the cast is revealed to be playing and doing something absolutely different than you've seen in the first five. There's a startling announcement at the end of act 3 that resets the rest of the season up until episode 10."
In a separate interview with E! Online, Murphy spoke about dropping a bomb at the end of episode 6. He said, "The thing I love about episode six as you are watching it is that we drop a huge bomb at the end of the third act, where you kind of are in disbelief at what the chyron on the screen is saying. And then that takes you into another world and the stakes are really, really, really high."
Murphy also explained, "And what happened with this season, which is really broken into two halves, one through five, which everybody has hopefully seen, and then six through 10. And it's a completely different show. It's a completely different narrative form. Things that you thought to be true about people are revealed to not be true. And it was exciting to work on, because it was like working on two shows at once. The big twist of episode six takes you into a complete other world."
In the previous episode of AHS season 6, fans learnt about how Matt, Shelby and Flora escaped from the clutches of the Butcher, as Edward Philippe Mott and Ambrose – Tomasyn's son – help them. At the end of the episode, Ambrose stopped his mother from sacrificing the Millers and pushed her into a fire, that is when Lee arrived to help Millers flee in her car.