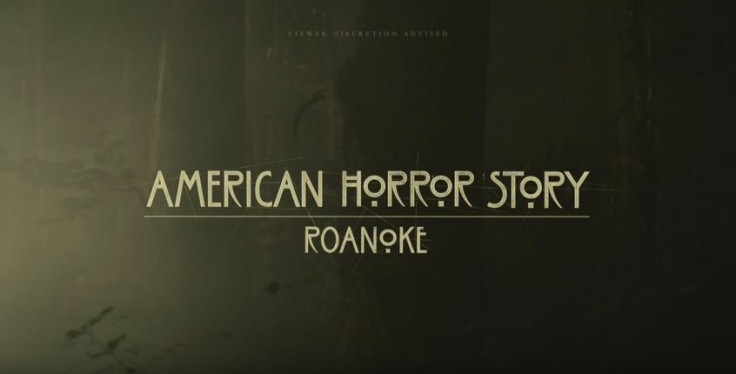 American Horror Story Roanoke returns with its pre-finale episode this Wednesday (9 November) at 10pm EST on FX Network. Season 6 episode 9 will find the outside world finally catching-up with what is happening in the farmhouse.
Click here to watch AHS season 6 via live stream. Click here to watch it online on the FX website in the US. You can also download the FXNOW app here to watch the show.
The previous episode picked up with the Butcher murdering Agnes as Dominic and Shelby are trapped inside the farmhouse, with an army of Ghost attacking them. However, unable to bear the guilt of murdering Matt, Shelby gave up and slit her throat.
Meanwhile, the three women, Lee, Audrey and Monet continue to be tortured by the Polk family. Eventually, the women managed to escape, but only Audrey and Lee make it back to the house, as Monet was hunted down by the Polks.
Back in the house, when the ladies came across the dead body of Matt and Shelby, they accused Dominic of killing them both and forced him out into the hall where he is murdered by the Piggy Man. The episode ends with a twist as Wes Bentley arrived in the haunted house in the Piggy Man suit, much to the surprise of the two ladies.
A promo for the episode shows Audrey claiming, "Its real. Everyone in this house is dead. We are going to be next if we don't find a way out of here." Then we see a man with a backpack running through the woods. The scene then cuts to a man yelling out in what looks like a police interrogation room. He says, "Do any of you not get what is happening here? The blood moon is coming!"
The promo ends with Audrey declaring, "This is not a joke. We are not pretending anymore.!" Who will help the ladies in AHS: Roanoke's pre-finale chapter? We will have to wait and watch.