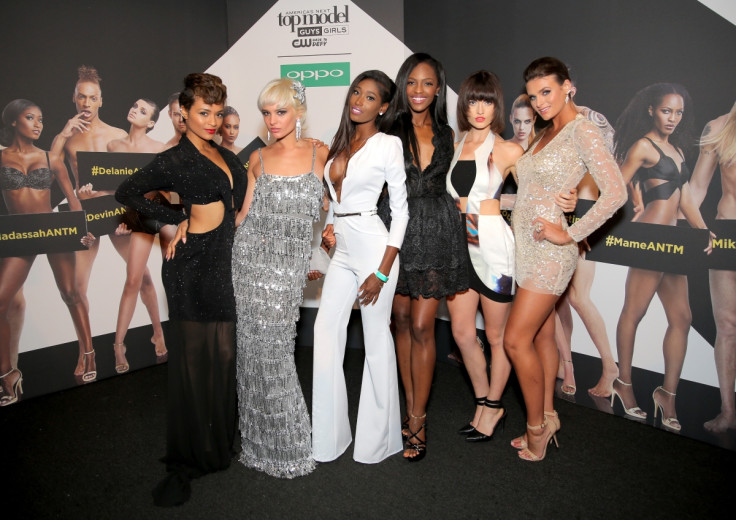 Tyra Banks' hit talent show America's Next Top Model is ending after 12 years. CW confirmed on 14 October that the reality TV favourite, which is in its 22nd season, would end its long-run in December.
"America's Next Top Model was a successful franchise for two networks, first at UPN and then The CW, and it became not just a ratings hit, but a global pop culture phenomenon," said CW president Mark Pedowitz. "I want to thank Tyra and Ken for all their years of success in establishing a show that was not just popular in the U.S., but all across the world."
The network also revealed that it was in talks to assemble a retrospective special targeted to air late 2016.
Ahead of the official announcement Banks, a former model who served as host and executive producer since it first aired in 2003, took to Twitter to break the sad news to fans. "Thinking #ANTM22 should be our last cycle," she told her 12.9m followers ."I truly believe it's time. May your pics be forever fierce. Keep on Smizing!"
She added: "The series finale of #ANTM #cycle22 & final Top Model show ever will air on Friday, December 4th. My birthday. #ironic"
Aside from introducing the world to the concept of Smizing (smiling with one's eyes), and launching the careers of stars including Yaya Dacosta and Eva Pigford, the show has also produced some TV gold. Remember that time Banks lost her cool with a wayward contestant? Or when Rebecca fainted?
IBTimes UK recaps the best ANTM moments to date.
Rebecca faints
Cycle 4 was particularly eventful because Rebecca Epley famously passed out during judging, due to a health condition she's had all her life. There has been speculation for years over whether it was staged with some claiming that wanted to be another Shandi (Cycle 2 Episode 3), who hit the floor because of heat.
Jade's elimination speech
No list would be complete without Jade Cole aka The Leftover Lady. When she was eliminated from the semi-final in Cycle she treated viewers to a three-minute monologue and also posed in the doorway before bowing for Banks. "I have what it takes, it's just that my look is in different realm, people don't know how to handle it. This face will definitely be hard to forget. Jade will be hard to forget."
Banks later described it as "the weirdest exited" she had ever seen.
Camille's walk
At the start of Cycle 2 Camille McDonald strutted her stuff and declared: "This is my signature walk, and it's the walk that's going to make me famous."
Tyra's music video
In Cycle 2 Banks rewarded some of the contestants by letting them appear in her music video for Shake Ya Body. Whatever happened to her music career?
Tyra Banks gets angry
In Cycle 4 fans saw a different side to Banks after she was pushed to the limit by Tiffany Richardson. In this clip that has spawned hilarious memes, she yells at the single mother for having a negative attitude. Her elimination may go down in history as the most dramatic moments in the history of the show.