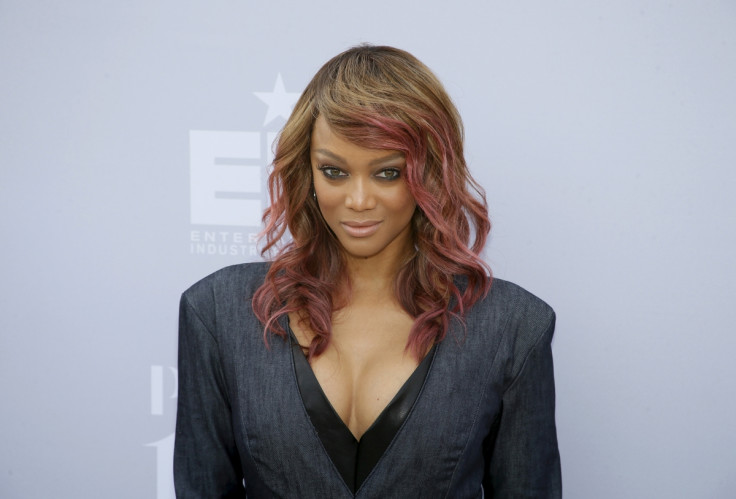 Supermodel Tyra Banks has welcomed her brand new "miracle baby boy" York Banks Asia, delivered by a gestational surrogate mom. "The best present we worked and prayed so hard for is finally here," Banks, 42, shared on Instagram with a photo of baby clothes.
"He's got my fingers and big eyes and his daddy Erik's mouth and chin," she added, referring to long-time beau Erik Asia, a Norwegian photographer. "As we thank the angel of a woman that carried our miracle baby boy for us, we pray for everyone who struggles to reach this joyous milestone. York Banks Asia, welcome to the world."
The new dad added: "Witnessing the dawn of life is possibly life's greatest gift."
It's Banks' first child. She opened up about her fertility issues and painful treatments in late 2015 with model Chrissy Teigen on the FABLife talk show, and revealed the pain of being constantly hounded by the public and friends about when she was going to have children.
"I am so tired of seeing on my social media, 'Why don't you have kids? Why don't you have kids?' You don't know. You don't know what I'm going through," she said, tearing up. "It's not so easy."