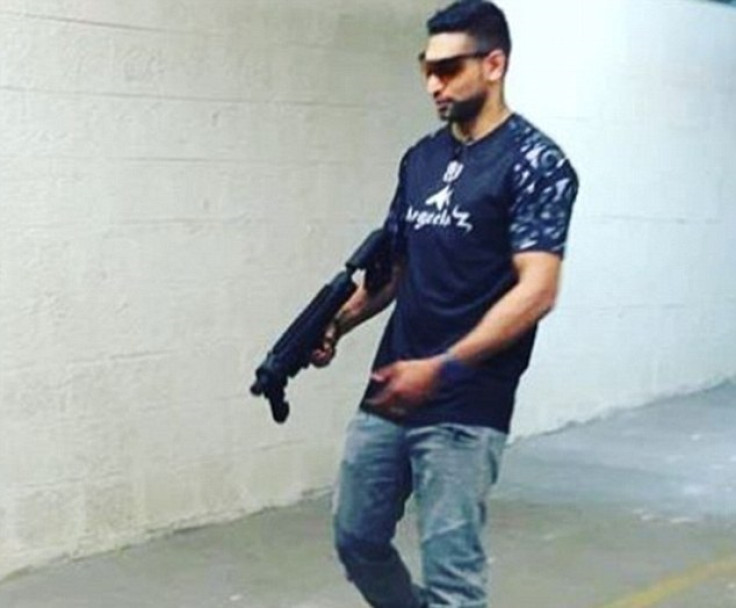 British boxer Amir Khan has faced a backlash on social media, after he shared a photograph of himself posing with a machine gun. The 29-year-old was in Pakistan, at what appears to be a police shooting range.
The sports star also posted a video clip of himself with an MS5 gun on Instagram, along with a photograph of him brandishing the weapon, captioned 'Get ready for the new Terminator'.
In the video, Khan is seen wearing ear protectors and glasses as he holds a handgun. He fires five shots at a target as his instructor applauds his effort. He captions the video: "Pakistan Police special unit teaching me how to pull the trigger."
The Bradford based star, who is regarded as a role model for British youth, left fans unimpressed as he appeared to glamourize guns. One commentator wrote: "Not a good role model for kids who follow you". While another said: "There is enough war in the world, stop posting such pics."
In 2014, he faced criticism for posing with a shisha pipe shaped like a AK47 rifle. He wrote on his Facebook page: "AK with an AK Shisha. I don't smoke it. But I saw it and decided to take u all a pic."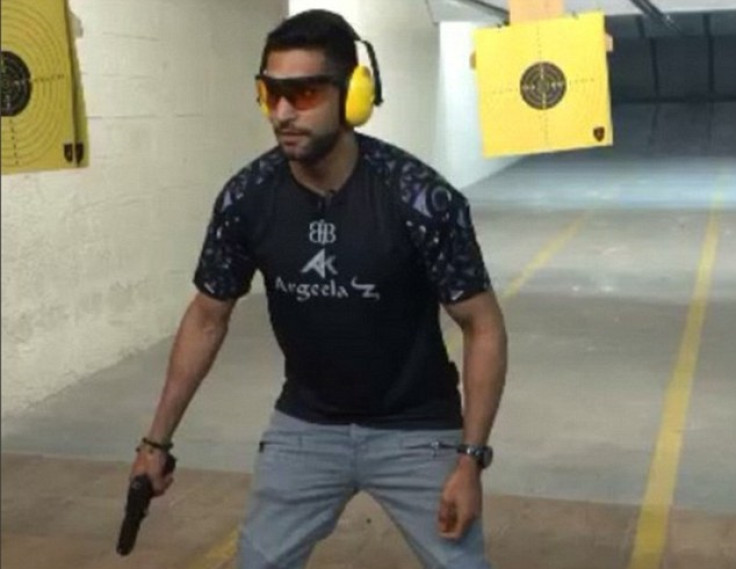 The images come after the Bolton-born star found himself embroiled in controversy after he stated that he would ike to represent Pakistan at the Rio Olympics.
"It will help boxers and if I am permitted as per rules and from my promoter then I would love to compete for Pakistan," he said during a press conference in Karachi, according to Sky Sports. "I will be very happy if I can compete in the Olympics. I want to serve Pakistan."
Khan, who won a silver medal for Great Britain at the 2004 Athens Olympics could face a two-year ban if he represents Pakistan, while losing public support.