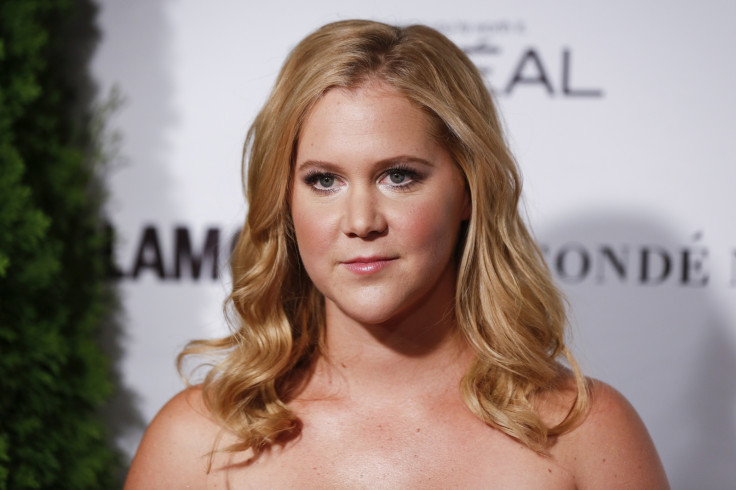 Amy Schumer wants people to pay attention to a campaign for gun safety... and she decided to drop her pants to make this possible. The comedienne shared a racy photo on Twitter wearing only an orange sports bra and no underwear.
Schumer has been very vocal in her stand for stricter gun regulation in the US and this time she decided to show some skin in the hopes that it would elicit interest in the Wear Orange campaign on National Gun Violence Awareness Day.
"Today please #wearorange for gun safety! #everytown," she wrote alongside the photo in the 2 June post.
The Trainwreck actress also posed with a group of friends, this time wearing an orange tee shirt and track pants.
The #WearOrange campaign was launched by friends and family of Hadiya Pendleton, a 15-year-old girl from Chicago who was shot dead in a case of mistaken identity. Orange was chosen as it is the colour worn by hunters to prevent themselves from being shot by other hunters.
Other celebrities also joined in promoting gun safety by wearing clothes in the bright colour. Kim Kardashian opted for an orange top while Julianne Moore wore a knitted beanie. Chelsea Handler, Rachael Zoe, Ron Howard, Brooke Shields, Justin Theroux, Melissa Joan Hart, Jason Winston George and Spike Lee were among those who posted photos on social media promoting the cause.