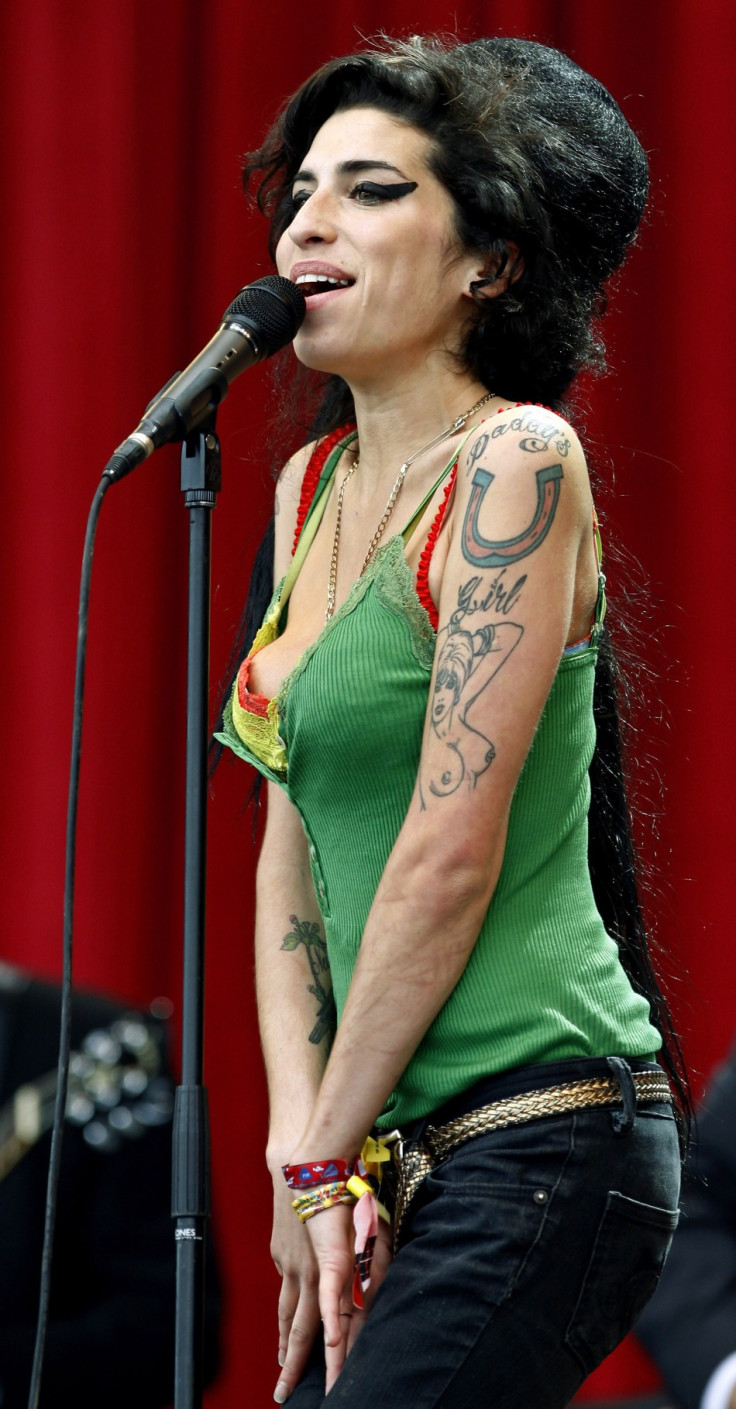 If ever someone was to question the impact Amy Winehouse had on the world, they would only have to take a look at the growing list of tributes fellow musicians, celebrities and the public have shown.
Hundreds of fans gathered outside Winehouse's home and at her favourite Camden hangout the Hawley Arms on Saturday night to mourn the singer, and many more continue to do so.
As news spread of Winehouse's death on Saturday evening, collaborators, friends and celebrity fans of the singer took to Twitter to post their tributes, among them the following:
Mark Ronson: "She was my musical soul mate and like a sister to me. This is one of the saddest days of my life".
Russell Brand: "We have lost a beautiful and talented woman".
Producer Salaam Remi: "Very very sad day. Just lost a great friend and a sister. RIP my baby sis Cherry Winehouse. Love ya always".
Rihanna: posted a picture of herself posing with Amy and wrote, "I am genuinely heartbroken about this #DearAmy."
Lady Gaga: "Amy changed pop music forever, I remember knowing there was hope, and feeling not alone because of her. She lived jazz, she lived the blues".
David Beckham: "Such a talented girl, and a girl with such a huge future, but our hearts go out to her family, her loved ones. And everyone in the world feels sad we have lost someone with such great talent. Everyone's love goes out to her family."
Tributes also came in song form:
M.I.A made a new song in memory of the late singe titles ''dedicated to all my friend that dies at 27''
Big Boi, the OutKast member, made public an unreleased Organized Noize Dungeon Family remix of Amy's single "Tears Dry on Their Own".
A funeral is likely to take place within days, as is customary in Jewish families, though plans can't be made until the timing of that post-mortem is confirmed.
As is customary in the download age, news of Winehouse's passing had an immediate effect on the iTunes charts, with both 'Back To Black' and the special edition of the same album soon appearing in the download store's top 20 albums. The Official Charts Company says it expects Winehouse songs and albums to appear higher up in its lists and could maybe even become number one.