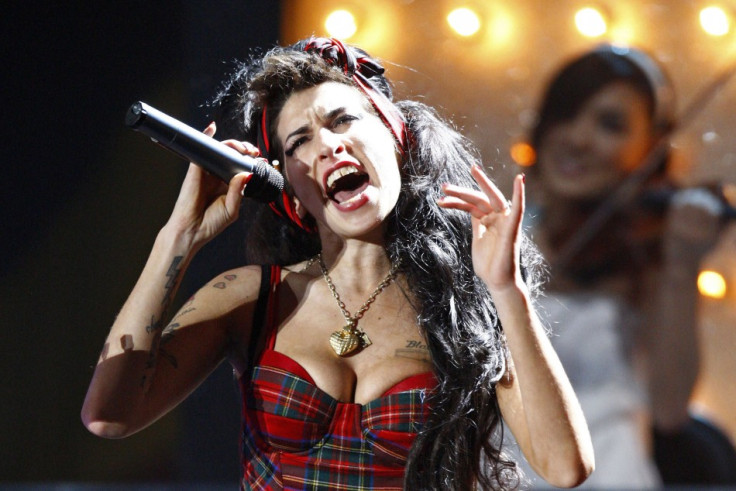 Amy Winehouse's family and boyfriendReg Traviss are reportedly planning a ten-day holiday to mourn the late singer.
According to The Sun, the 27-year old's father Mitch, stepmumJane and brotherAlex are hoping to pay tribute to Winehouse away from the public eye, with her rumoured fiancé Reg also being invited.
Initially the Winehouse family were invited to a friend's wedding abroad and it is said that they decided to take the opportunity to grieve in private.
The insider said: "Mitch thought they may as well still go and use it as an opportunity to have a proper break. They are drained."
It is also thought that the grieving family want to leave Camden, North London, where Amy's body was found at her home on 23rd July, with a source telling the newspaper: "The family feel they want to grieve properly out of the limelight.
The source explained: "Being in Camden constantly is proving too painful for them. They need time to themselves. They will celebrate Amy's life and share their most treasured stories of her."
The family have returned to the residence several times since Amy's death, with Mitch Winehouse even giving away some of the singer's clothing to fans gathered outside.
Others that are still finding it difficult to cope with the soul singers demise is Kelly Osbourne, her mother Sharon Osbourne revealed daughter Kelly has been left 'shocked and frightened' by her friend's death.
The former X Factor judge told The People: 'This was the first person she's loved who she's lost. Adding 'There's nothing I can do to take Kelly's pain away.'
The support of fans seems to be ever growing, as high sales have kept the late singers second album Back To Black at number one in the U.K. albums chart.