Analysis: What Sony's PlayStation Now Means For Gaming
Sony's cloud-based video game service may well change the industry forever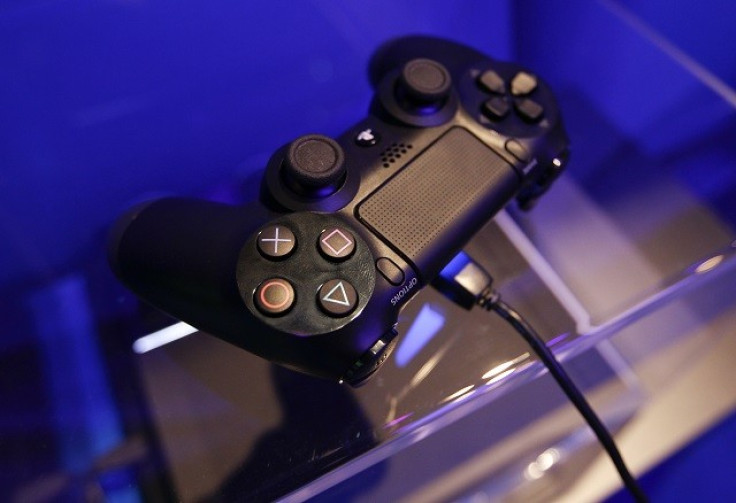 Sony may have just changed the game.
At its CES 2014 press briefing in Las Vegas the tech giant revealed PlayStation Now – a revolutionary cloud-based service that will make it possible to play PlayStation video games on consoles, tablets and televisions purely via the internet.
PlayStation 3 games will be the first made available to play on PS Vita, PS4 and 2014 Sony Bravia televisions – but Sony aims to expand both the games catalogue and which devices are able to use the service in due course.
While not the first system to attempt bringing cloud gaming to the masses, Sony's effort certainly has the best chance of gaining a foothold in the mass market - but it won't be easy.
---
What potential pitfalls does PlayStation Now face?
---
OnLive was the first gaming service to try and bring streaming video games into the public consciousness in 2010, but failed in part due to slow broadband connection speeds that could not support the real-time streaming of high-end video games.
Another factor was the company behind it, which wasn't large enough to make the necessary deals and bring in the kinds of popular games that any new device – streaming or not – needs to succeed. There was investment from big companies such as Warner Bros, BT and Belgacom, but that was not enough.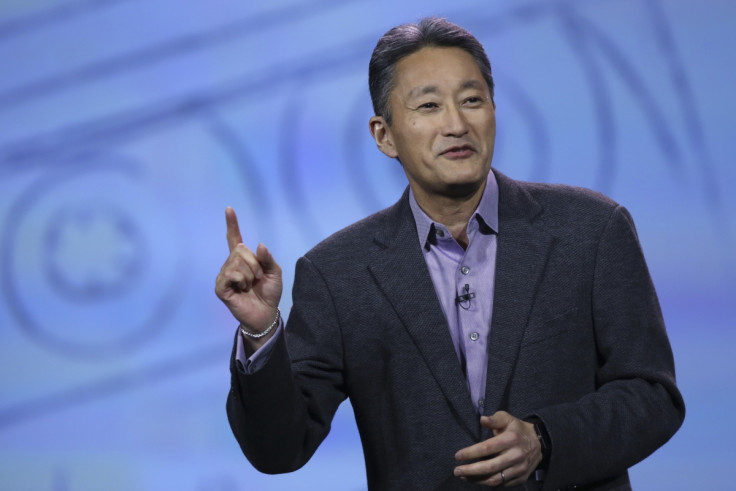 Sony has the heavyweight clout that OnLive lacked, and is likely to push for the world to speed up the transition to fibre optic broadband.
When Sony purchased game-streaming company Gaikai for $380 million (£230m) in 2012, the gaming world knew that it was only a matter of time until the gaming giants launched services similar to OnLive, but many are still unsure that the model can succeed.
Nevertheless, Sony is the first major company to take a crack, and as far as gaming is concerned, cloud-based streaming could be the most significant step forward since online gaming became popular back in the early noughties.
---
Can our web connections handle PlayStation Now?
---
The issue of latency looms large over Sony's major announcement. Internet speeds will be a worry for most gamers, and will likely be an issue in practise.
Brian Blau of tech consultancy Gartner told the BBC: "I imagine that for the games that don't require a very fast frame rate that, lag won't make any difference at all. But for those that run at 50 to 60 frames per second it could be an issue if you're not close to a Sony server.
"I imagine the firm has the capability to ensure that most of the connected PlayStations and TVs will be close to at least one of its data centres. And as the years go on that will become less of a problem as the internet's infrastructure matures."
Compared to streaming services like Spotify and Netflix PlayStation Now will be much more demanding of our web capabilities, but as Ofcom reported last August, broadband speeds in Britain have continued to improve year-on-year.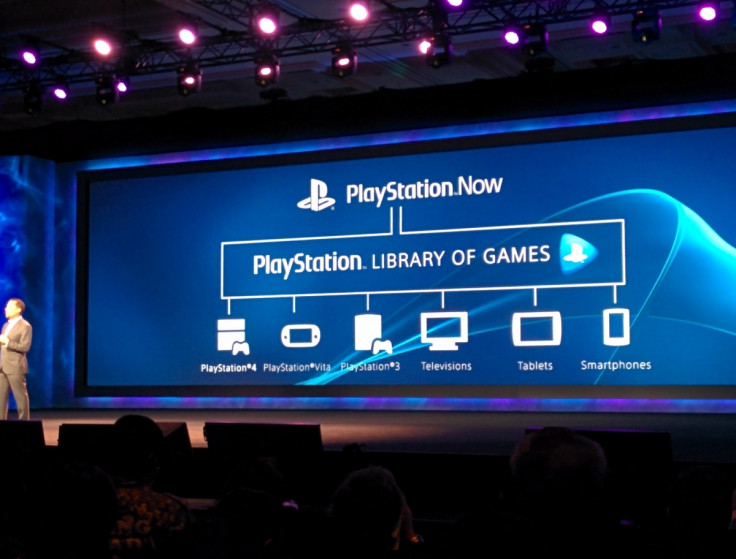 On average, broadband speeds have increased from 9 Mbps in May 2012 to 14.7Mbps in 2013, but this is still below the UK government's mandate of 24Mbps, which hoping to be achieved at 90% of premises by 2015.
Before the service launches in the US this summer, Sony plans to set up server stations around the country in an attempt to help the system run as smoothly as possible. Sony would not reveal when the service might reach Europe, but it will of course be on its agenda.
Sony is aware of the problems slower broadband may present and to that end has included a system to inform users if their connection may prove problematic. This test will take place prior to any subscription payments made to Sony.
---
How much will it cost?
---
Games will be available to rent individually from the service or gamers will be able to pay a subscription for access to the catalogue – which will eventually include PS1 and PS2 titles. Whether this will be limited to platform exclusives remains to be seen, as Sony has yet to announce any deals with publishers.
As for price Sony's Spotify rival Music Unlimited costs £9.99 a month and PlayStation Now could well extend to £19.99 a month, but any more would be asking too much of the public.
A potential console war-winning move for Sony would be the inclusion of access to PlayStation Now as part of its PlayStation Plus service. PS Plus the Sony equivilant of Microsoft's Xbox Live Gold Membership and offers gamers exclusive deals and monthly downloads of select games at no extra cost.
Many were upset when Sony announced online play on the PS4 would require a PS Plus subscription (it did not on PS3), but with its Instant Game Collection and the likely inclusion of some kind of access to PlayStation Now, gamers would find tremendous value in the service.
---
What does this mean for Microsoft and Nintendo?
---
To be blunt, Microsoft and Nintendo must make similar game-streaming services in order to compete. All three companies are in the business of making games and games consoles, and now Sony have taken the first step to realising a future free of bulky home devices.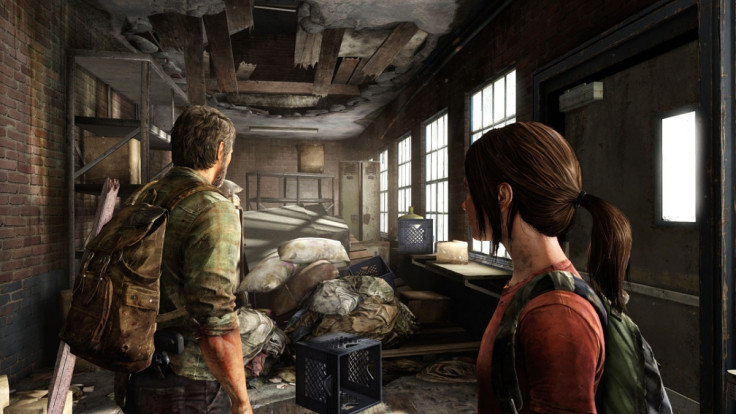 Microsoft will have been working on an equivilant system since Sony made their intentions clear with the purchase of Gaikai. As for Nintendo – it could be doing anything. The Mario maker famously marches to the beat of its own drum, not even taking a serious stab at online gaming until recently.
Nintendo's latest efforts have been to create online ecosystems between players of its popular Animal Crossing and Pokemon titles on the 3DS handheld console. Nintendo's online play has been hamstrung by the Japanese company's paranoia about safety, which has made it complicated to add friends and left online gaming on its devices a largely anonymous affair devoid of even voice chat.
As far as gaming is concerned, Nintendo is its own entity, so while a Nintendo streaming service offering every Mario, Zelda and Metroid might sound incredible to gamers, it's not something you should be expecting any time soon.
---
Is PlayStation Now the future?
---
Any new leap forward needs time, as often the initial demand and expectancy can't be matched by the technology at hand. Games requiring servers and web connections rarely launch without any hiccups (look at 2013's SimCity or Grand Theft Auto Online) so undoubtedly Sony will run into some with PlayStation Now.
The benefits to gamers, publishers and developers however are enormous. Suddenly hundreds of games thought to be lost to dusty boxes may find new life. Studios will be able to find money in old IPs and gamers will be able to instantly enjoy more games than ever before.
Streaming video games across the web is still new, so while Sony's is the first major step towards it becoming the norm, it will be a few years before that is truly the case.
© Copyright IBTimes 2023. All rights reserved.