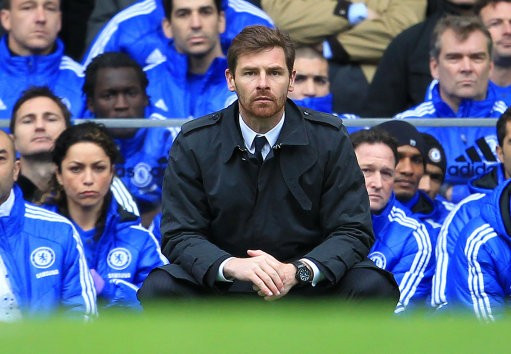 Chelsea manager Andre Villas-Boas is quite keen on playing John Terry in the Club's Champions league knockout clash on Tuesday, even though the former England captain is not a hundred per cent fit.
Villas-Boas, who is at risk of being sacked because of the Blues' poor performance this season, feels that Chelsea always plays better with Terry, but has not been able to play the last four games due to a knee injury.
"He's [Terry] a player of great importance. I will leave it as late as possible and make a decision on him after the training of the team in Naples," The Mirror quoted the 34-year-old manager as saying.
"The team is more important than any individual. But what we are trying to do with John is to respect his importance for the team. We will try to give him a late fitness test to give him every chance," he added.
Also, Villas-Boas has said that former Liverpool star striker Fernando Torres, who has been in a bad form all season, will have to compete with the likes of Drogba and Lukaku for his place in the starting eleven.
"First, Torres, Drogba and Lukaku will compete in training to be in the team. There's competition in the striker positions and it will be a battle between the three of them. Drogba increases the level of competition. They are all top, top talents. We need that goal efficiency and we will try and get it one way or another," Goal.com quoted Villas-Boas as saying.
"I think everybody is desperate for [Torres] to score. Everybody pushes him, praises him in training and it will come with him getting opportunities. His confidence is low but we will have to continue to persist with our belief in his talent," he added.
Villas-Boas believes that an increase in competition will be beneficial to Torres as it will push him to strive harder towards excellence, eventually helping him measure up to his own and other people's expectations.