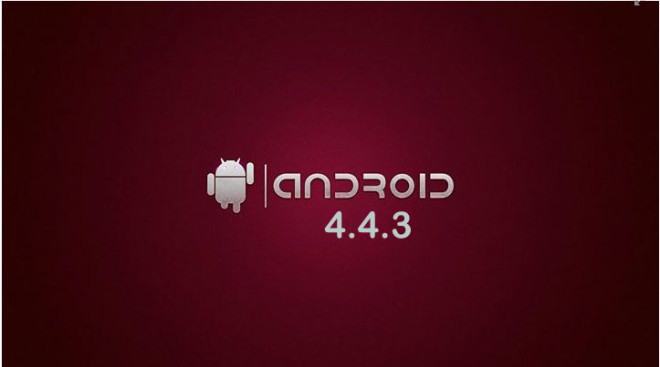 The Android 4.4.3 KitKat update for Google's Nexus devices is expected soon.
The T-Mobile support page for Nexus 5 suggests that beginning 2 June, the fifth generation Nexus smartphone is receiving a software update to Android 4.4.3 with build number KTU84M. There is no new feature in the update, but it adds several security enhancements and bug fixes.
The carrier network has also updated the support page for Nexus 7 (2013) and Nexus 4, according to which Android 4.4.3 with build number KTU84L is available for the aforementioned Nexus devices.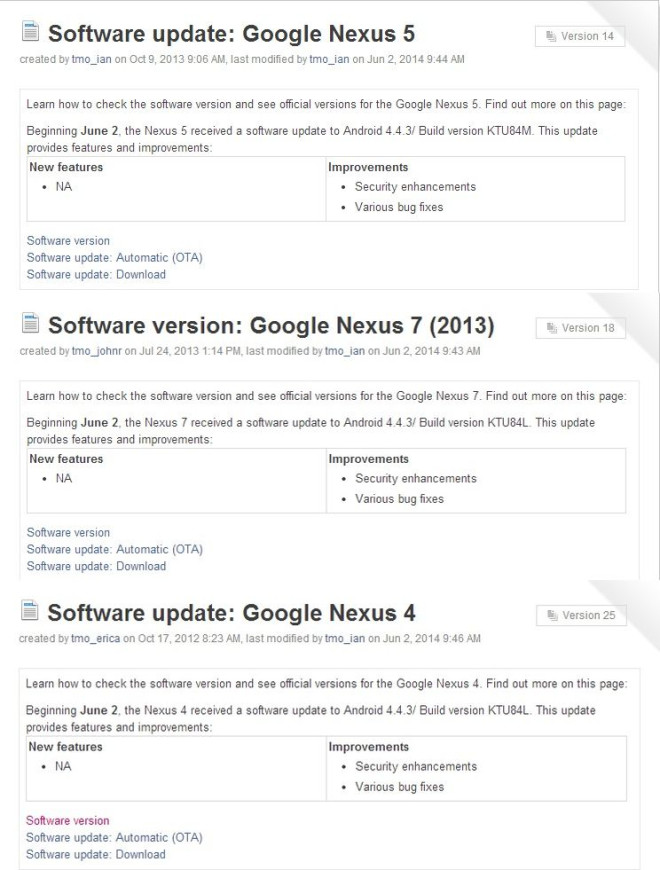 Following this, the Google developer site has posted Android 4.4.3 Factory Images and Binaries for its Nexus devices such as Nexus 5, Nexus 7 2013, Nexus 7 2012 model, Nexus 10 and Nexus 4. Below are the download links for Factory Images and Binaries for the nexus devices.
Those who wish to install Factory Images may use the above link, or wait for Google to release the Android 4.4.3 OTA update for respective Nexus devices.
Google has also started pushing out the Android 4.4.3 to the Android Open Source Project (AOSP), which is expected to be completed soon, says Android Police. The KitKat build number is KTU84M for Nexus 5 and KTU84L for the rest of the Nexus devices.
The availability of source code means custom ROM such as cyanogenMod, AOKP, ParanoidAndroid, OmniROM can now start merging the changes and build Android 4.4.3 firmware.
Besides, these releases suggest Google is expected to roll out Android 4.4.3 for its Nexus devices soon.