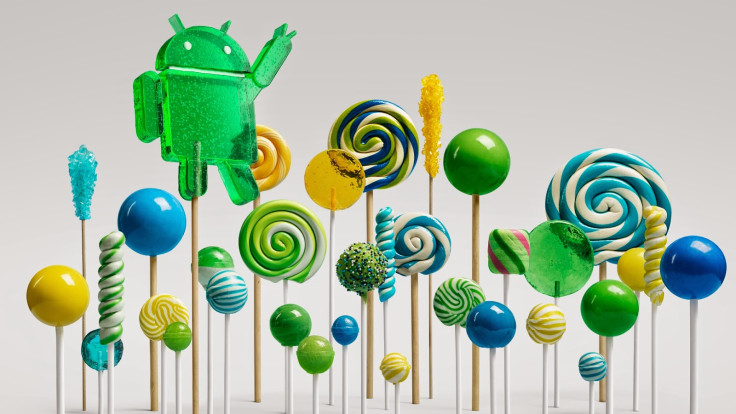 Owners of Samsung's LTE and Wi-Fi Galaxy Tab 4 10.1in tablets can check out for the highly expected Android 5.0.2 (Lollipop) OS update which is now said to be live and seeding.
According to a YouMobile report, Android Lollipop OS update, for Galaxy Tab 4 10.1, should be available automatically via over-the-air, which will lead to users being automatically updated about the new firmware upgrade software.
The latest roll-out follows that of the Samsung Galaxy Tab S 8.4 LTE, users of the tablet were seeded with Android Lollipop beginning from the last week of April.
The YouMobile report also hints at an imminent Lollipop roll-out to users of other Samsung Galaxy Tab variants such as the Galaxy Tab 4 7.0 and Galaxy Tab 4 8.0.
What's new with Android Lollipop?
Android 5.0.2 brings along a plethora of new features and enhancements, to owners of Samsung Galaxy Tab 4 10.1, as given below:
Material Design: Material design offers fluid animations, vivid coloured themes and 3D-Views.
Improved Lockscreen: Short-cuts for both Phone and Camera are provided, along with Material Design-inspired notifications.
Touchwiz: Brighter look and feel, bold colours, fluid animation inspired by Material Design.
Floating Action Button: Floating action buttons provide easy access to the app's most important features, such as adding a new contact or favourite, or composing a text message.
Interruptions: Priority notifications such as events and reminders, phone calls, and messages can be set up to sound or vibrate while all other notifications are muted.
Recents: Easy access to your Chrome tabs right from the Recent apps page. Multi-window icons for ease of use during multi-tasking.
Battery Saver: A battery saver feature that extends device use by up to 90 minutes.
'OK Google' voice command: Talk to Google on the go to get quick answers, send a text, get directions and more.
Connectivity: Improved network selection logic so that your device connects only if there is a verified internet connection on Wi-Fi.
Security: SELinux enforcing for all applications means even better protection against vulnerabilities and malware. Use Android Smart Lock to secure your phone or tablet by pairing it with a trusted device like your wearable or even your car.
Users of Samsung Galaxy Tab 4 10.1 can check their devices for the Android 5.0.2 operating system update and let us know regarding the roll-out of the software in our comments section below.