The latest incarnation of Android is set to take centre stage at Google's annual developer conference in San Francisco on Wednesday, nearly nine months after the arrival of Android 4.4 (KitKat).
The next version of the world's most popular mobile operating system is widely expected to be called Lollipop, following the trend of Google naming its mobile operating systems after popular confectionary items in alphabetical order. Either that or Lemon Meringue Pie.
But what can we expect to be announced at Google I/O for what could be the biggest Android redesign to date? IBTimes UK takes a look at what features we're most hoping to see.
---
64-bit support
---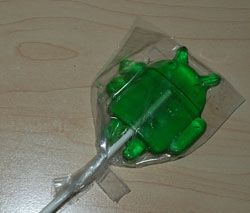 Snapdragon 808 and 810 processors have already been announced and both feature 64- bit processors. However, if we're really going to experience how fast this will actually make a phone, we're going to need to see an operating system that supports it. Hopefully, that's where Android 5.0 comes in.
While it won't benefit existing devices, the evolution of mobile devices will mean that any operating system that doesn't support such processors will find itself lagging behind in the very near future - potentially even as soon as the launch of the Nexus 8.
---
OK Google, now get better
---
With major updates to Apple's Siri and Microsoft's Cortana recently announced, Google Now is beginning to look a bit old-fashioned.
Beyond the initial novelty value of summoning your phone with a voice command, the use of Google's virtual assistant seems to be fairly limited.
Full integration with third-party wearable accessories and smart devices would be a big improvement, for example Google's Nest thermostat. Being able to turn up the heat in your home by just blurting out the command would be very handy indeed.
---
Fitness integration
---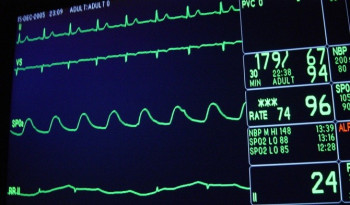 A big importance placed on integration with Google's new wearable platform Android Wear is likely to be announced, allowing users to sync and monitor all devices connected to their smartphone or tablet.
With a big emphasis on fitness for Apple's latest mobile operating system iOS 8 - with its HealthKit platform and much rumoured glucose-level and heart-rate monitoring smartwatch - we wouldn't be surprised if Google had something along these lines up its sleeves.
Some have speculated that a 'Google Fit' service that aggregates data through open APIs could be on the cards. A session on "wearable computing with Google" on day one of I/O could be the stage from which such a feature is announced.
---
Kill switch capability
---
Mobile phone security has never been more important, with more and more data stored on our pocket-sized companions.
When one gets lost or stolen, it is not just the device we're losing but potentially also our identities. With that in mind, authorities have been urging tech firms to introduce a "kill switch" mechanism that renders a phone inoperable when no longer in the possession of the owner.
Recent rumours have suggested that just such a feature may be added to Android, though quite when we're not yet sure.
---
Voice security
---
While many devices these days feature biometric security features like fingerprint scanners, what would be easier to use and perhaps even more secure is voice recognition.
Speech recognition technology has improved vastly in the last few years and is now at a level where a mobile device could learn the unique "footprint" of your voice and unlock on command.
This may be a slightly more far-out feature, but Google's all about moon shots so anything's possible with its latest mobile operating system. With that in mind, then why not also 3D interface support capabilities and holographic icons? You never know...