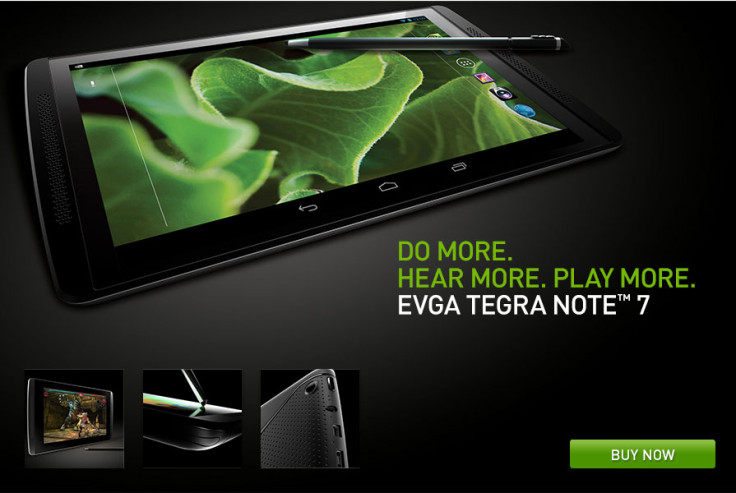 There is good news for Nvidia Tegra Note 7 users as the device is now being seeded the more recent Android 5.1 (Lollipop) firmware.
According to a Google+ post by a member of the official Nvidia Tegra Note community, first noticed by Android Police, users of the 7in tablet can check for the newer Lollipop in the form of a 446MB file via an over-the-air (OTA) notification.
The latest roll-out is said to take place in a phased manner, hence it should take some time before all Nvidia Tegra Note 7 aka Xolo Play Tegra Note users receive the firmware update.
New updates
As per postings on the forum, the Android 5.1 updates Lasso and DirectStylus. It also incorporates fixes for multiple inherent audio issues and display problems.
Users can also check for fixes to multiple inherent network bugs and compatibility issues with respect to application installation.
List of features brought along by Android 5.1 (Lollipop) update
The Android 5.1 is an update that mostly fixes a set of known issues inherent on the older Android 5.0 (Lollipop) such as:
Clock in the status bar is not updating and alarms are not going off
Can't delete SMS messages when the SIM card is full
No ringer audio while making an outgoing call
Calculator floating point calculations
Chrome crashes on launch
Frequent restarts while watching Netflix
Wi-Fi will not automatically reconnect to your home Wi-Fi
Wi-Fi not connecting after being idle all night
Wi-Fi connection issues with multiple routers in one location
Bluetooth discovery is not triggered when you refresh settings
CPU wakelocks that contribute to heavier battery drain
Connection and synchronisation issues with MS Exchange servers
Incorrect default APN
Can't unlock the SIM with a PIN/PUK code
Can't play 'pinned' content.