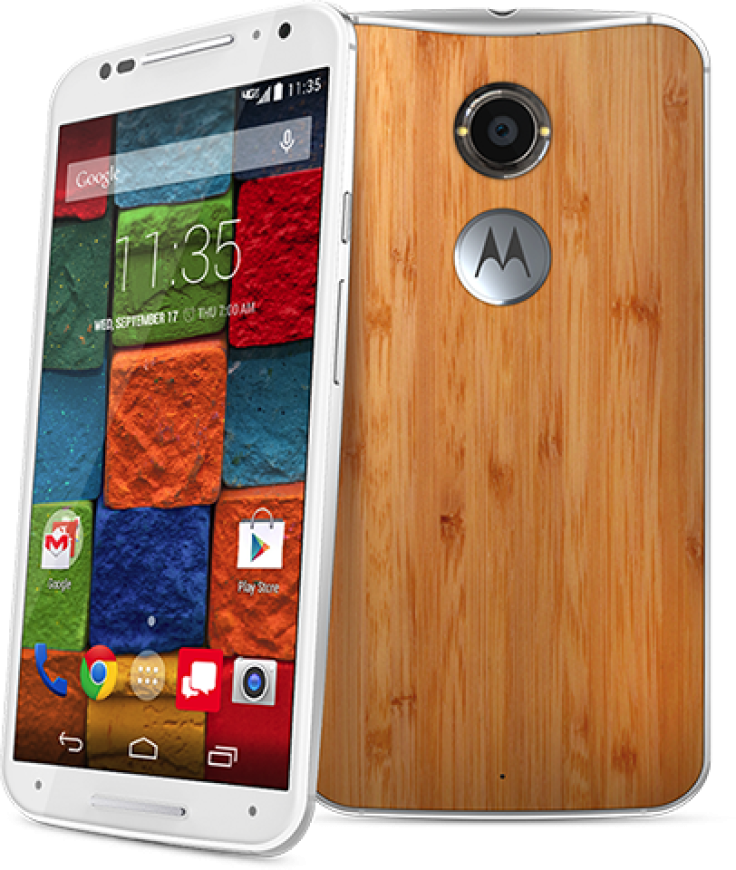 Google's more recent Android 5.1 (Lollipop) OS upgrade is available for second-gen Motorola Moto X users having subscribed to US Cellular and AT&T's wireless services.
Motorola's senior director of software product management David Schuster has officially announced the roll-out of Android 5.1 to users on the two networks. Users can check for an over-the-air (OTA) notification indicating the update.
What's new with Android 5.1
Notifications and Interruptions: You can now alter notification volume controls while media is playing. With the volume controls showing, a tap on the bell icon will bring up notification volume controls along with adding icons to the volume settings panel that match those that will show in the status bar.
Quick Settings: You can quickly select different Wi-Fi access points or different paired Bluetooth devices with a new pull-down menu on each tile.
Chop twice for flashlight: To turn on the flashlight, second-gen Moto X users need to hold the handset and flick the phone twice and the flashlight comes on. To switch off the flashlight, users need to repeat the gesture.
Device Protection: Lost or stolen devices will remain locked until you sign in with your Google account, even if reset to factory settings.
Heads-up notifications: In addition to dismissing a heads-up notification, you can now swipe it up to remove it from your screen. It will remain in your notifications tray and you can dismiss it later.
Bug fixes:
Clock in the status bar isn't updating and alarms are not going off
Can't delete SMS messages when the SIM card is full
No ringer audio while making an outgoing call
Calculator floating point calculations
Chrome crashes on launch
Frequent restarts while watching Netflix
Wi-Fi will not automatically reconnect to your home Wi-Fi
Wi-Fi not connecting after being idle all night
Wi-Fi connection issues with multiple routers in one location
Bluetooth discovery is not triggered when you refresh settings
CPU wakelocks that contribute to heavier battery drain
Connection and synchronisation issues with MS Exchange servers
Incorrect default APN
Can't unlock the SIM with a PIN/PUK code
Can't play 'pinned' content
General stability improvements
Android 5.1 is already seeding to Verizon's second-gen Moto X users in US and to LTE variants of Cricket-driven Moto E devices across the country.
Moreover, the Moto X can now be customised by buyers (using Moto Maker) for an off-contract price of $299.